Bukele accuses deputies of "making politics with the lives of Salvadorans"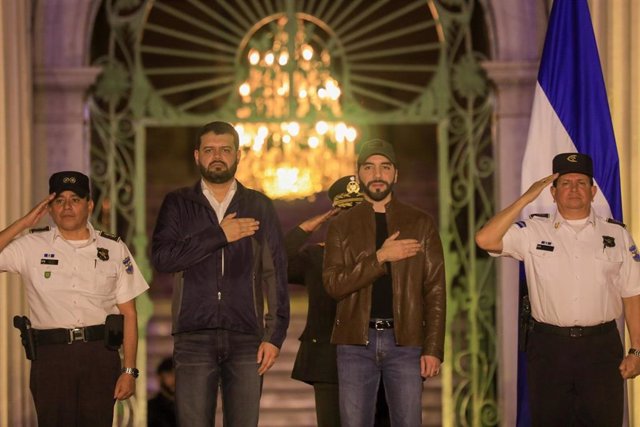 Nayib Bukele presides over the swearing in of police officers – PRESIDENCIA DE EL SALVADOR
MADRID, 12 Feb. –
The president of El Salvador, Nayib Bukele, has assured that those who oppose the loan raised to finance their Territorial Control Plan are "protecting the criminals" and "making politics with the lives of Salvadorans."
Bukele, who has led the oath of 270 new police officers in the historic center of the capital, has referred to the open pulse with the Legislative Assembly, which led on Sunday in the militarization of the parliamentary headquarters before the refusal of its members to Participate in an extraordinary session.
"Unfortunately, politicians are more concerned with protecting criminals, financing criminals, protecting drug traffickers than protecting those who protect us," Bukele told police officers, in a speech in which he has accused his political rivals of "doing politics with the lives of Salvadorans."
Thus, he has recriminated that there are those who want to "make fun" of the "toys" that the Government wants to acquire to reinforce the security forces, among which he has cited cameras, bulletproof vests, uniforms, drones, helicopters and even a ship to combat the drug trafficking on the coast, according to a video released by the newspaper 'La Prensa Gráfica'.
"We will fight for you, for our soldiers and for the Salvadoran people. At whatever cost," the president promised in a later message on his Twitter account.
The Bukele Territorial Control Plan has a planned three-phase development with a cost of more than 575 million dollars. The third phase, destined to "modernize" the Armed Forces and the Police, had to begin now and for that it needed Congress to give the green light to a loan of 109 million dollars preconceded by the Central American Bank for Economic Integration (CABEI).