Bud Cauley car crash: American in hospital with broken leg and ribs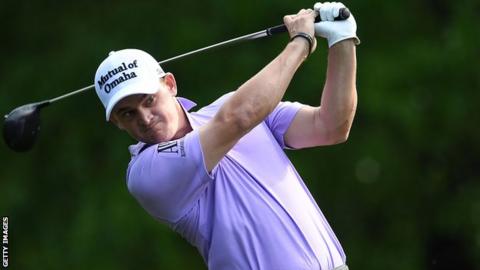 American Bud Cauley is in hospital with a broken leg, five broken ribs and a collapsed lung after being involved in a car crash.
The world number 136, who competed in the Memorial Tournament in Ohio on Thursday and Friday, was a passenger in the car.
Cauley, 28, missed the cut at Memorial after rounds of 77 and 76.
He has withdrawn from the US Open qualifier in Memphis on Monday.
"Not many people I love more in this world than my guy BC," tweeted world number one Justin Thomas, who is seven shots off the lead at Memorial.
"Was a rough night's sleep last night. Glad to see and hear he's been doing better. Prayers are needed and all we can do is hope for the best! Get well soon, homi."
Notifications:
Sign up to get golf news sent to your phone
My Sport:
Sign up to follow golf news