Brussels reminds London that it must continue paying the EU despite Brexit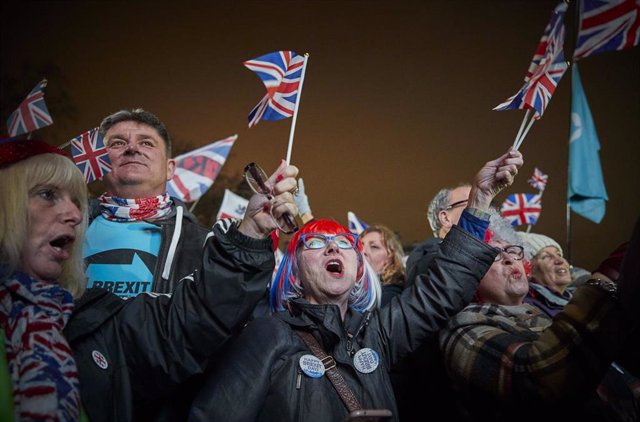 Celebrations for Brexit in London – Kiran Ridley
BRUSSELS, Feb. 6 (EUROPE PRESS) –
The European Commission reminded the United Kingdom on Thursday that it has the obligation to continue making contributions to the EU budget to assume the payments to which it had committed as a member state despite the fact that last Saturday, January 31, it was formalized Your exit from the community block.
"Although the United Kingdom has left the EU, it still has budgetary rights and access to EU funds in 2020, and this is accompanied by their respective obligations," the spokesman for the budget of the Community Executive, Balazs, said in a press conference Ujvari
The spokesman has expressed these words when asked about the calculation that Brussels has communicated to all Member States in which it details, based on the latest data on their economic performance, whether they owe money to the Community budget or, on the contrary, the EU You must return a portion of your contribution.
The European Commission has stressed that this is a "routine" and "annual" exercise that applies to all Member States and "has nothing to do" with the fact that London has left the European club the heavy week.
Brussels has preferred not to "speculate" on the possibility that the United Kingdom now refuses to pay the assumed amounts, but has recalled that all Member States have the "obligation" to do so and there are "procedures" for the EU to ensure " so be it. "