Brussels defends that the reform of the European rescue fund does not harm Italy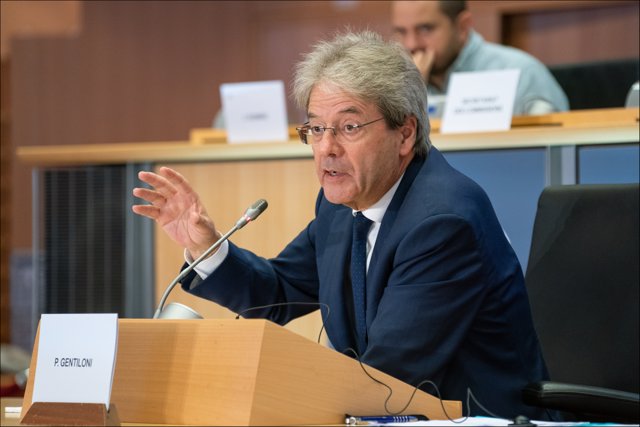 HANDOUT – 03 October 2019, Belgium, Brussels: European Commissioner-designate in charge of Economy Paolo Gentiloni – Pietro Naj-Oleari / European Parli / DPA
Centeno says it will be signed in early 2020 and sees no reason to reopen the negotiations
BRUSSELS, Dec. 4 (EUROPE PRESS) –
The new Commissioner of Economy, Paolo Gentiloni, has defended on Wednesday that the reform of the European Stability Mechanism (MEDE) will not harm any single currency country and, therefore, neither Italy, after the transalpine country government You have threatened to block it if the final wording is not to your liking.
"The changes were agreed in general, not all the details, in June. I think they do not penalize any country and, therefore, do not penalize Italy," he said upon arrival at the Eurozone Economy and Finance meeting ( Eurgroup).
"It's about introducing a new additional protective umbrella in case of a particularly acute banking crisis. I don't see why this should penalize some member countries and I don't understand why it should harm Italy," he explained.
The Italian commissioner has thus emerged at the pace of the debate that has been set up in his own country in recent weeks in relation to the reform of the MEDE, which strengthens his powers in the management of bank bailouts and creates an emergency fund which will be used in cases of large bank failures.
After receiving criticism from various political forces – including the Five Star Movement, in the government coalition -, Prime Minister Giuseppe Conte has announced that Italy is willing to block the reform of the MEDE in case it is not to the liking of the country .
Asked about this issue, the president of the Eurogroup, Mário Centeno, has said that he does not need to reopen the debate on the reform of the MEDE, closed a few months ago and still lacking "technical" details, and has ensured that the new Treaty It will be signed "very early" next year.
"The political agreement has already been reached (*) I don't see space for that to happen," the Portuguese replied when journalists asked him if he thinks it is possible that the negotiations on the reform of the ESM will be reopened.
The acting Minister of Economy and Business, Nadia Calviño, has preferred to wait to "see how the talks take place" on Wednesday at the Eurogroup and added that Italy is not an "exceptional case" because all euro countries are * so "subject to political debate and control of national parliaments".
"I hope this does not prevent us from verifying the progress that has been made and continuing to make progress in the meetings that we are going to have this afternoon," said the Spanish.
The French minister, Bruno Le Maire, has come out in defense of the reform of the MEDE "as was agreed a few months ago" and stressed that it is "important" because it will allow, in the event of a future banking crisis, the funds used financial institutions to deal with it and not money from public coffers.
"This reform gives considerable protection to savers. That is why I wish it to be ratified by all Member States as soon as possible," said the Frenchman.