Brexit: Leave.EU figure praised 'clever' Nazi tactics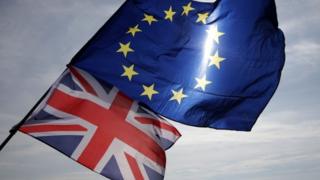 A senior figure from a pro-Brexit campaign group has been recorded appearing to compare the tactics it used to keep immigration at the top of the referendum debate to the "clever" techniques of the Nazis.
The recordings of Leave.EU's Andy Wigmore were published by a parliamentary inquiry into fake news.
Mr Wigmore said "it was a conversation not a statement of facts".
He is also heard discussing contacts with Cambridge Analytica.
The controversial consultancy is at the centre of a dispute over the harvesting of personal Facebook data and whether it was used to influence the outcome of the US presidential election and Brexit referendum.
Mr Wigmore's comments – from interviews made to a university researcher – were described as "particularly concerning" by Damian Collins, the chairman of the House of Commons' digital, culture, media and sport committee, which is conducting the inquiry.
The recordings also include comments by the chief executive of Cambridge Analytica's parent company SCL Group Nigel Oakes, who compared Trump's campaigning tactics to those of Adolf Hitler.
Leave.EU deny that Cambridge Analytica undertook any work for the campaign.
Mr Wigmore was talking to university lecturer Emma Briant for an upcoming book on the Trump campaign.
He told Ms Briant "the only way" Leave.EU would be successful was to "follow the Trump doctrine".
"The more outrageous we are, the more attention we'll get, and the more attention we get, the more outrageous we'll be," said Mr Wigmore.
'Clever propaganda machine'
Leave.EU was fronted by then UKIP leader Nigel Farage and funded by millionaire Arron Banks, but failed in its bid to be named the official Brexit campaign group.
Following the referendum, Mr Banks said facts don't work: "You have got to connect with people emotionally. It's the Trump success."
Mr Wigmore admitted that campaigners were concerned they would be blamed for creating "a wave of hatred and racism".
He told Ms Briant: "The propaganda machine of the Nazis, for instance – you take away all the hideous horror and that kind of stuff, it was very clever, the way they managed to do what they did.
"In its pure marketing sense, you can see the logic of what they were saying, why they were saying it, and how they presented things, and the imagery.
"Having been on the sharp end of this campaign, you think: crikey, this is not new, and it's just … using the tools that you have at the time."
Mr Wigmore has since said his comments on Nazism were in a "historical context around the Remain campaign's project fear and how propaganda has been used in the context of social media".
Ms Briant also spoke to the chief executive of Cambridge Analytica's parent company SCL Group, Nigel Oakes.
Cambridge Analytica is accused of improperly accessing the Facebook data of millions during Donald Trump's race to the presidency.
Mr Oakes told her that Mr Trump "leveraged an artificial enemy" in the shape of the Muslims.
"Hitler attacked the Jews. He didn't have a problem with the Jews at all, but the people didn't like the Jews and so he just leveraged an artificial enemy… that's exactly what Trump did. He leveraged Muslims," Mr Oakes told Ms Briant.
Ms Briant said she was "shocked" Nazism had come up in the two interviews.
"You don't draw technical lessons from the Nazis," she told Radio 4's Today programme.
She said she felt a "moral obligation" to share the recordings.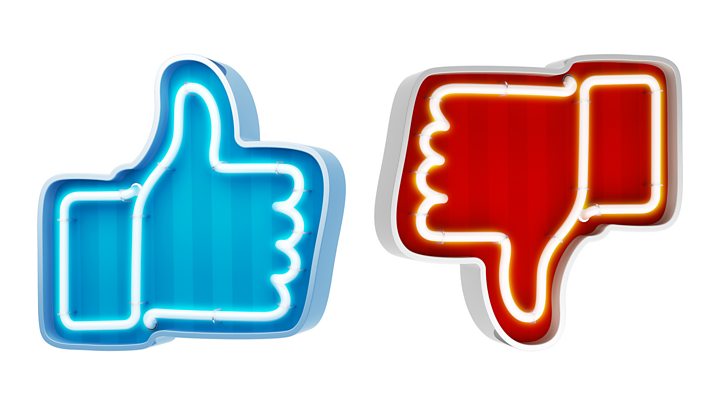 A CA spokesperson said Mr Oakes was speaking in "a personal capacity about the historical use of propaganda" and "has never worked for Cambridge Analytica and did not work on the Trump campaign in any way".
But Mr Collins said the recordings made clear that Leave.EU benefited from their work with CA and the campaign had questions to answer about how it developed its database.
Former business development director at CA, Brittany Kaiser – who is currently giving evidence to MPs – told Radio 4 that CA "pulled together a very detailed strategy… in order to find targeted audiences" as part of a pitch to Leave.EU.
"The proposal for how we were going to assist the Leave.EU campaign was to undertake psychographic research, understanding people's personality profiles… how they saw the world, why they would or wouldn't be interested in the United Kingdom leaving the European Union," she said.
CA denies doing any paid or unpaid work for Leave.EU.
"We're very interested to understand more about this work Cambridge Analytica did for Leave.EU. Leave.EU may not have paid for that themselves but nevertheless a huge amount of work was done which, I believe, they benefited from," Mr Collins told Today.