Brexit: Labour amendment seeks 'full access' to EU market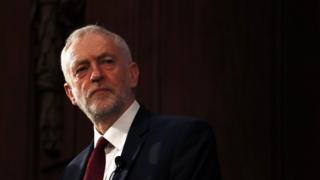 Labour says it will try to force the government to seek a new deal with the EU on the single market when MPs vote on the Brexit bill next week.
Jeremy Corbyn's team has tabled amendments demanding Theresa May seeks "full access" to the single market.
Anti-Brexit campaigners said his latest move did not go far enough.
They want him to support European Economic Area membership, but Labour says it will abstain on this – making a government defeat much less likely.
If it was an EEA member, the UK would get full access to the single market, have to pay into the EU budget and free movement laws would apply.
Labour's amendment does not go as far as this – the party has ruled out free movement of people – but it does call for "no new impediments" to trade.
Shadow Brexit secretary Sir Keir Starmer said Labour was seeking "our own more ambitious agreement".
But the Liberal Democrats accused Labour of "peddling snake oil", saying the only way to have access to the single market was by being part of the EEA.
Please upgrade your browser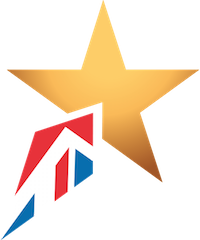 Your guide to Brexit jargon
Membership of the EEA – the so-called Norway option – is on the agenda because it was backed by the House of Lords last month when it made changes to the government's EU Withdrawal Bill.
Ministers will seek to undo the Lords' changes to the EU bill in a series of key votes on Tuesday.
Skip Twitter post by @bbclaurak
Expect Labour will claim this is move to softer Brexit – others won't be convinced when there was a chance of defeating govt on EEA –

— Laura Kuenssberg (@bbclaurak) June 5, 2018
End of Twitter post by @bbclaurak
Skip Twitter post 2 by @bbclaurak
Labour top team say no shift in position but development of it – others dismissing as 'cynical spin' – has almost no chance of passing in Commons next week – they might have another go in the Lords but seems more about minimising splits next week as things stand

— Laura Kuenssberg (@bbclaurak) June 5, 2018
End of Twitter post 2 by @bbclaurak
One of those will be on the EEA, and pro-EU campaigners have urged Labour to focus on this option to defeat the government.
Labour MP Chuka Umunna said: "The only amendment that has any prospect of success on the European Economic Area, on the internal market as some people call it, is the amendment that has been sent back to us from the House of Lords."
Mr Corbyn has said EEA membership would make the UK a "rule-taker" with no say in Brussels.
The government has also ruled out the option, saying it would not give the UK "control of our borders or our laws".
The EU has already said the UK cannot have a bespoke arrangement that retains all the benefits of the single market without the obligations that membership entails.