Boy, 13, 'lucky to be alive' after being shot in head
Officers were alerted to an incident in High Street, Wealdstone, Harrow, at 1.17pm and found a 15-year-old boy with a gunshot wound.
Two minutes later, nearby in the same street, a 13-year-old boy was also treated for gunshot wounds. He had suffered a shotgun pellet wound to the head.
Both boys suffered head injuries and were taken to hospital. Police have since confirmed the condition of the two boys is not life-threatening.
Officers, who initially believed the 13-year-old was 12-years-old, are investigating whether the two incidents are linked.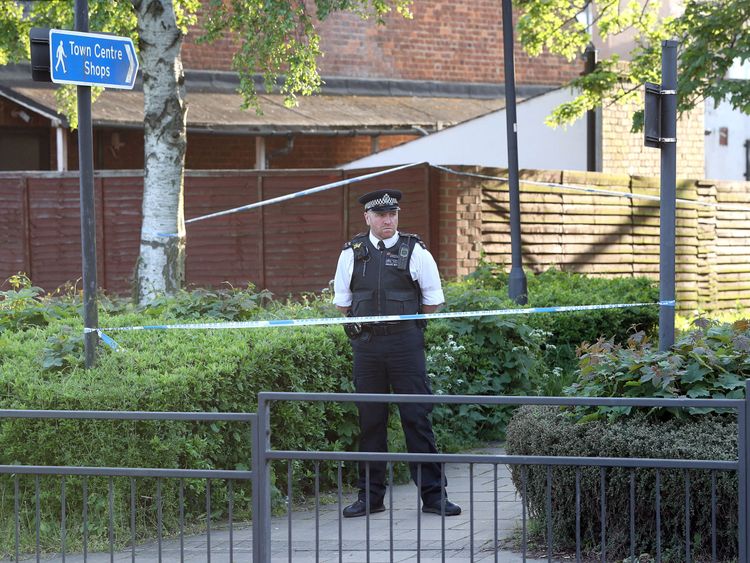 In a statement, police said no arrests have been made and that no weapons have been recovered.
People are being asked to avoid the area while police continue to investigate the incident. Bus diversions remain in place while sections of the road are cordoned off.
A grey Adidas sweatshirt was seen with blood stains on the hood, crumpled on the ground near a Specsavers branch along with a police exhibit number.
One shopkeeper, who believed a bullet had grazed the 13-year-old's head, said the youngster was "lucky to be alive".
The manager of a betting shop nearby spoke of one of the boys being "proper covered in blood" but was said he was "sitting calmly as the paramedics were looking after him".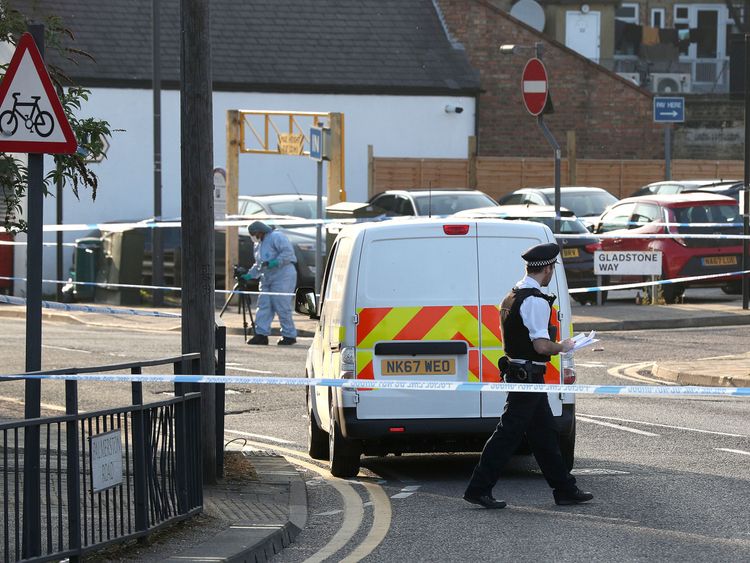 Officers are on scene at #Wealdstone High Street following a shooting earlier this afternoon. Two children aged 12 and 15 have been injured. A crime scene between High Street and Palmerston Road remains in place whilst the investigation continues. Please avoid the area. pic.twitter.com/BKrJ3MCdAe

— Harrow MPS (@MPSHarrow) 6 May 2018
:: London's surge of violence – the victims so far
Hours later, police in Lewisham, south London, were called to reports of a 22-year-old man suffering from gunshot wounds in a separate incident. His condition is also not life-threatening.
The shootings come a day after Rhyhiem Ainsworth Barton, 17, was fatally shot in an unconnected attack in Southwark, south London.
Armed police attended the scene and he was given first aid by paramedics but died shortly before 7pm.
Rhyhiem's mother, Pretana Morgan, paid tribute to her son – an aspiring architect and rapper – and criticised police for "putting us in danger".