Borrell will á what is possible for a "more proactive" EU in the face of crises in Latin America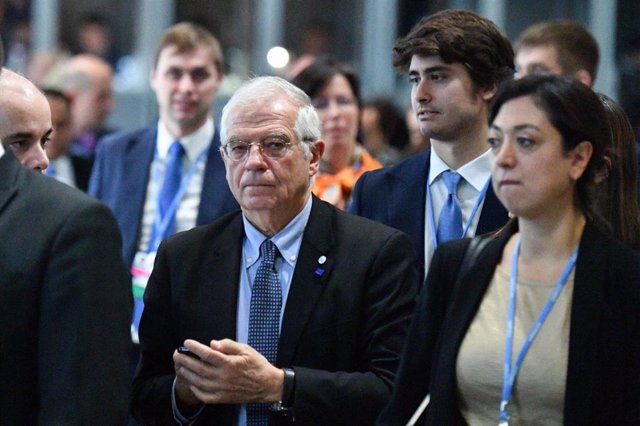 Josep Borrell – Mehdi Chebil
BRUSSELS, Dec. 4 (EUROPE PRESS) –
The new High Representative of Foreign Policy of the European Union, Josep Borrell, has committed on Wednesday in the European Parliament to promote a "more proactive" role of the European Union in the face of political and social crises that occur in Latin American countries such as Chile , Ecuador, Venezuela or Bolivia; situations in which the head of European diplomacy believes that the block cannot remain "indifferent".
"Since the last time I was in this Parliament, Latin America is on fire," Borrell has warned in a meeting with national parliamentarians and MEPs in the Eurochamber session in Brussels.
The former Spanish Foreign Minister recalled that in the past the European Union's concern in the region was focused on Venezuela and Cuba, but that now "from Chile to Mexico, one after another, many countries have been involved in serious social disorders ".
In his opinion, this situation is fundamentally a consequence of the growing inequalities that have not been corrected despite the last decade of economic growth and that has created a "reactive mass" in which "a spark produces an explosion" in which mix ethnic, social and political conflicts.
In any case, Borrell stressed, the European Union cannot "remain indifferent at all" to this situation, but must "pay much more attention" to some countries where it has warned that the Armies are returning to the street, with " killed by bullets in the streets, "which reminds of" terrible "images of the memory of Latin Americans.
Therefore, the High Representative and Vice-President of the European Commission has committed to do "everything possible" so that the European Union pays more attention to the region, especially the "most urgent" problem that is Venezuela.
"A third of the population is undernourished and this is a consequence of the sanctions policies that affect the population and that, although the EU does not apply, the United States does," he said, and then stress that it is "urgent" to leave a 'impasse' in which it is the citizens who "pay the duck".