Borrell travels to Iran today to address reactivation of nuclear deal and defends 'diplomacy as the only way'
The European Union's High Representative for the Common Foreign and Security Policy, Josep Borrell, announced this Friday that he would travel to Iran later today to discuss the possible reactivation of the 2015 nuclear deal and said " Diplomacy as the only option".
"I am traveling to Iran as the nuclear deal coordinator to meet with my counterpart (Iranian Foreign Minister Hossein) Amirabdolahian and other relevant authorities," he said on his Twitter account. "Diplomacy is the only way to return to the full application of the agreement and reverse the current tensions," he said.
Borrell's office has specified that the visit will continue until Saturday "as part of efforts to return the application of the nuclear deal" without the Iranian authorities having decided on the expulsion for the time being.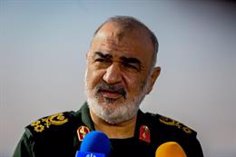 Iran is replacing the Revolutionary Guards' intelligence chief after 12 years in office
Iranian authorities announced in early June that they had started injecting gas into the new centrifuges installed as part of its nuclear program, following a critical ruling by the International Atomic Energy Agency (IAEA). Just a day earlier, Tehran had announced the removal of 27 surveillance cameras, a decision criticized by IAEA Director-General Rafael Grossi.
Iran has announced it is withdrawing its commitments on several points of the 2015 nuclear deal after the United States unilaterally withdrew from the pact in 2018, although Iranian authorities have defended that those moves can be reversed if the United States lifts sanctions and return to the agreement.