Borrell celebrates the "new momentum" in Libya and aims for the EU to monitor the ceasefire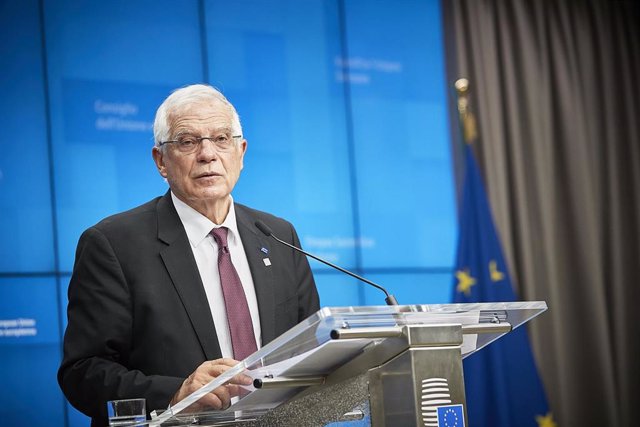 Josep Borrell, at a press conference in Brussels – Mario Salerno / EU Council / dpa
BRUSSELS, Jan. 20 (EUROPE PRESS) –
The EU High Representative for Foreign Policy, Josep Borrell, celebrated on Monday the "new momentum" that opens in the Libyan crisis following the Berlin conference and has ensured that the EU now has to discuss how it can contribute to The ceasefire and the arms embargo are respected.
After the agreement closed this Sunday at the international conference in the German capital to facilitate a political solution to the crisis in Libya, Borrell has valued the progress made upon his arrival at the meeting of the Foreign Affairs Council in Brussels in which he will discuss the results of Sunday's conference with the ministers of the block.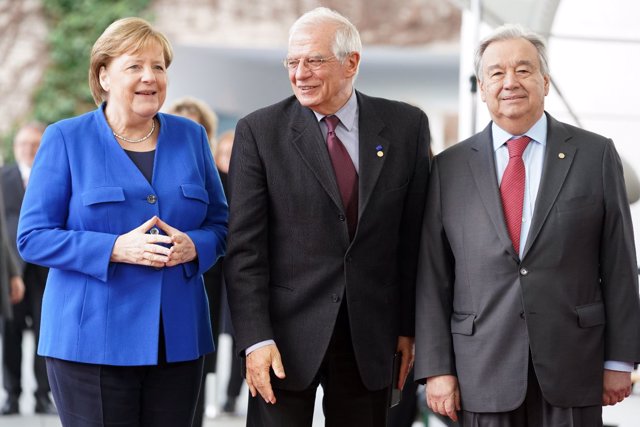 German Chancellor Angela Merkel and the Secretary General of the United Nations, Antonio Guterres, receive the High Representative of the European Union for Foreign Affairs and Common Security Policy, Josep Borrell – DPA
Sunday "was a good day, we created a good moment, a new momentum and the two sides have agreed five names for a delegation for military talks. We have to take advantage of this momentum to move forward with the solution," said the High Representative.
In any case, he has not wanted to advance what measures the block can take to monitor the process in Libya, although he has pointed to the importance of respecting the cessation of hostilities. "A ceasefire requires someone to follow. The control of weapons, the control of the embargo … there are several possibilities," he said, not wanting to specify any initiative.
When asked about the possibility of the Union sending troops to Libya, Borrell has avoided assessing it by ensuring that this is something that, in any case, the member countries would have to decide. "I will not talk about something so concrete before the ministers meet," he argued.
This Sunday, the parties gathered in Berlin agreed on the solution to the conflict that includes a ceasefire and an international arms embargo and a military verification commission composed of both sides to ensure compliance.
The commission will be made up of five representatives from each party, according to the German Chancellor and host of the summit, Angela Merkel, at the end of the meeting. This will meet in the next few days in Geneva to lay the foundations for a final ceasefire agreement.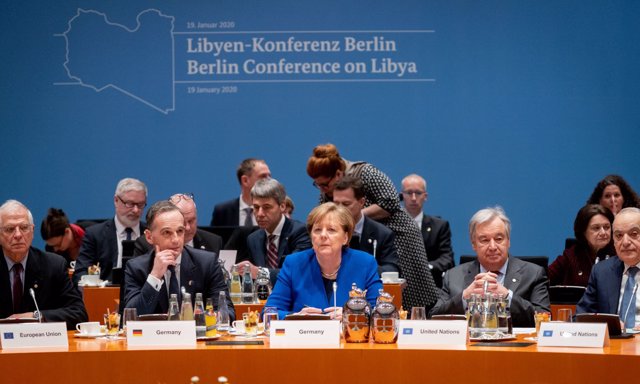 International Conference on Libya in Berlin – DPA
In the text, the actors undertake to apply in a meridian way the arms embargo and also includes an agreement for the demobilization and disarmament of the militias and specific sanctions in case of non-compliance with the ceasefire, since all parties agree in which there is no military solution that would only increase the suffering of the population.