Boris Johnson: No 10's post-Brexit customs plans 'crazy'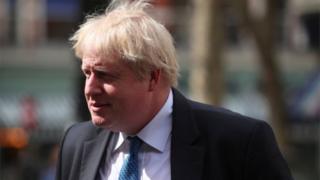 Boris Johnson has described one of No 10's proposals for a post-Brexit customs arrangement as "crazy".
A "customs partnership", thought to be favoured by the PM, would involve the UK collecting import tariffs on behalf of the EU.
In a Daily Mail interview, the foreign secretary said it would limit the UK's ability to do post-Brexit trade deals.
No 10 said the idea was still on the table after ministers failed to agree a customs plan last week.
The newspaper quotes the foreign secretary as saying a customs partnership would create "a whole new web of bureaucracy".
"If you have a new customs partnership, you have a crazy system whereby you end up collecting tariffs on behalf of the EU at the UK frontier," he said.
"If the EU decides to impose punitive tariffs on something the UK wants to bring in cheaply there's nothing you can do.
"That's not taking back control of your trade policy, it's not taking back control of your laws, it's not taking back control of your borders and it's actually not taking back control of your money either, because tariffs would get paid centrally back to Brussels."
His comments were made during a trip to the US and he said a trade deal with America could not be achieved if the UK remained "in the lunar pull of Brussels".
He added that Americans wanted to see "a confident free-trading Britain able to do its own deals".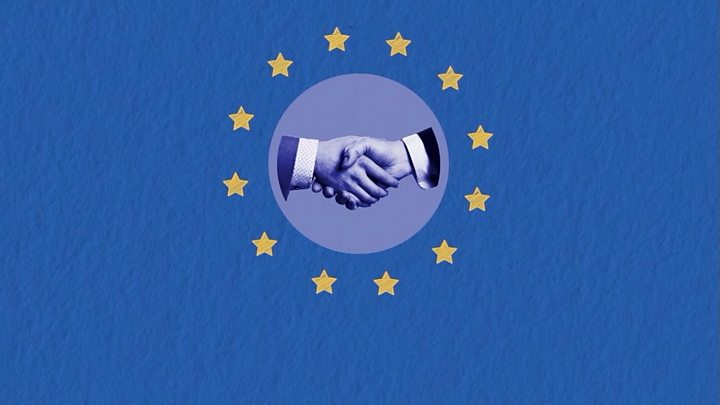 At the weekend Mr Johnson's cabinet colleague Business Secretary Greg Clark said anything other than a close customs arrangement would risk thousands of jobs.
The BBC's political correspondent Alex Forsyth says the foreign secretary's comments will stoke tensions in the Conservative party.
The government's preferred option of a customs partnership has already faced heavy criticism from other Brexiteers – Conservative MP Jacob Rees-Mogg described it as "completely cretinous".
What are the government's options?
A 'highly streamlined' customs arrangement – This would minimise customs checks rather than getting rid of them altogether, by using new technologies and things like trusted trader schemes, which could allow companies to pay duties in bulk every few months rather than every time their goods cross a border
A customs partnership – This would remove the need for new customs checks at the border. The UK would collect tariffs set by the EU customs union on goods coming into the UK on behalf of the EU. If those goods didn't leave the UK and UK tariffs on them were lower, companies could then claim back the difference.
Last week the Brexit sub committee met to discuss the options but failed to agree on a new model.
Theresa May subsequently asked her officials to draw up "revised proposals".
Please upgrade your browser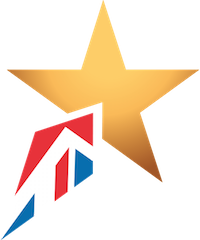 Your guide to Brexit jargon