Boris Johnson invites "to break the book of EU standards in pieces"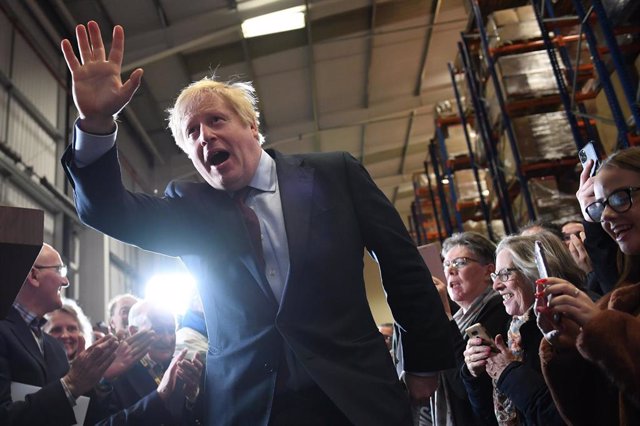 Boris Johnson – Stefan Rousseau / PA Wire / dpa
LONDON, Dec. 10 (Reuters / EP) –
British Prime Minister Boris Johnson has invited his supporters to "break the EU rule book to pieces" by voting for him on Thursday's elections.
"We can literally break the EU rule book into pieces and write a new one for us … We can do this and much more if we regain our independence. We just need to vote it, vote once again, this Thursday," he says. Johnson with his message to "finally make Brexit materialize" with an absolute conservative majority.
"If we break free we will have a bright future ahead, with all the opportunities of Brexit," says the conservative leader, according to the speech he will deliver on Tuesday in Staffordshire, in central England.
The polls predict a clear victory for the Johnson Conservative Party, but they do not guarantee that it will result in an absolute majority in Parliament and there are a large number of undecided.
"The paralysis of Parliament has stopped this country for too long. It is time to send the bulldozers and end the blockade," Johnson will say in his speech.
The absolute majority is necessary to ratify the Withdrawal Agreement negotiated by Johnson with Brussels and for the EU to materialize on January 31, the third date set for the Brexit voted in a referendum in 2016.