Bonfire of Vanities author Tom Wolfe dies aged 87
The writer died of an infection in a hospital in New York on Monday, his agent Lynn Nesbit told The Associated Press. No further details were available.
As a reporter, Wolfe became part of the "new journalism" movement of the 1960s and 70s, which featured the likes of Truman Capote, Hunter S Thompson and Norman Mailer.
Described as a "chronicler and satirist of American culture", Wolfe believed that the only way to tell a great story was to go out and report it.
In his reporting, first with The Washington Post, then The New York Herald Tribune, he pioneered a "you-are-there", stream-of-consciousness, first-person perspective, which immersed both writer and reader in the narrative.
His first work of fiction turned out to be his most famous, the bestseller The Bonfire of the Vanities, an epic satire on social class, ambition, racism, politics and greed in 1980s New York.
Published in 1987, it became one of the best-selling books of the decade and has often been called the quintessential novel of the era.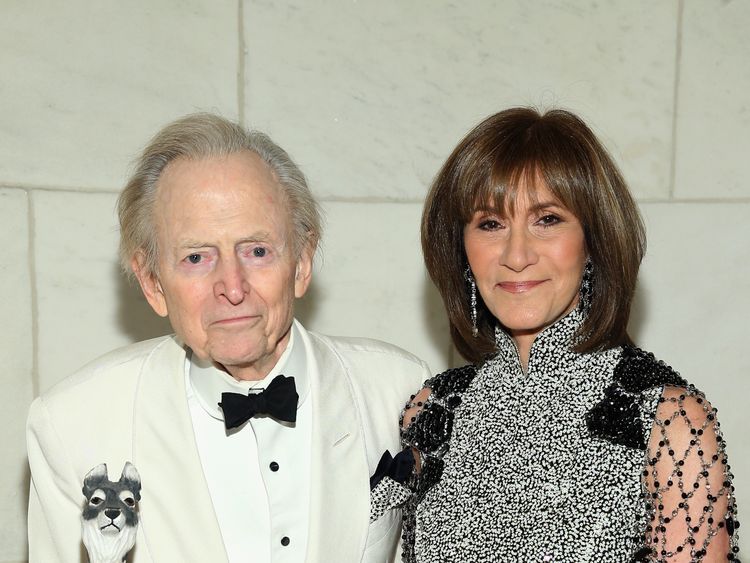 The film it spawned, however, was a critical and commercial flop, despite starring the likes of stars Tom Hanks, Bruce Willis, Melanie Griffith and Kim Cattrall.
In a career spanning more than half a century, Wolfe wrote fiction and non-fiction bestsellers, starting with The Kandy-Kolored Tangerine-Flake Streamline Baby (1965).
The Electric Kool-Aid Acid Test (1968) chronicled the rise of the hippy generation, while Radical Chic (1970) mocked the pretensions of Manhattan liberals and The Painted Word (1975) those of the art world.
In 1979, he published The Right Stuff, a portrait of American heroism, viewed through the exploits of military test pilots and astronauts known as the Mercury Seven, which was made into a successful movie in 1983.
Wolfe was well known for being a stylish dresser, often photographed in his trademark white suit.
He is survived by his wife, Sheila, and two children Tommy and Alexandra.