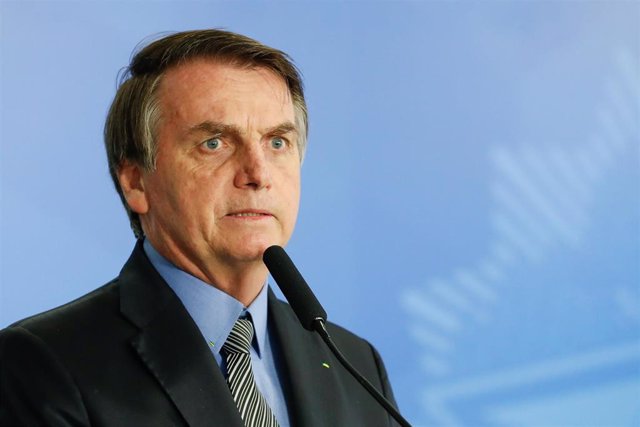 The president of Brazil, Jair Bolsonaro – Alan Santos / Presidency Planalto / DPA – Archive
MADRID, Dec. 10 (EUROPE PRESS) –
The president of Brazil, Jair Bolsonaro, has labeled activist Greta Thunberg on Tuesday as "brat" for his criticism of the increase in violence against indigenous people in the South American country, after the murder of two of them over the weekend .
"The indigenous people are literally being killed for trying to protect the forest from illegal deforestation. Again and again. It's a shame that the world remains silent about this," Thunberg said Sunday through Twitter.
In response, Bolsonaro has said that "Greta said that the Indians die because they were defending the Amazon" and added that "it is impressive that the press gives space to a brat like her."
He also stressed that "any death worries," in reference to the killings in Guajajara, and has argued that his government aims to "enforce the law," as reported by the Brazilian newspaper 'O Globo'.
For his part, Thunberg has reacted to Bolsonaro's statements by changing his description in the aforementioned social network to 'Pirralha', the word used by Bolsonaro to describe him.