Bolivia's opposition calls for the withdrawal of the OAS electoral audit mission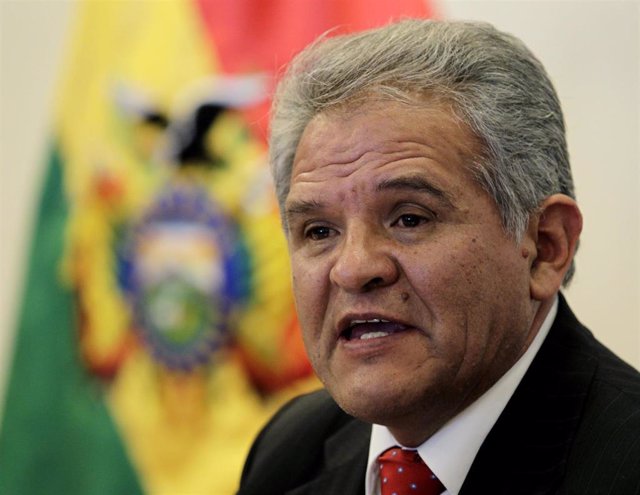 The Bolivian opposition leader Rolando Villena – REUTERS / DAVID MERCADO – Archive
MADRID, 2 Nov. –
The spokesman of the National Committee for the Defense of Democracy (CONADE) that brings together the opposition, Rolando Villena, has asked the Organization of American States (OAS) to withdraw the mission of technicians and auditors on the Bolivian electoral process, because its Work does not generate trust or credibility in Bolivian citizenship.
Villena thus reacts to the resignation of the Technical Coordinator of the Organization of American States (OAS) Arturo Espinosa Silis, who Villena said would have been the result of President Evo Morales's pressures on Luis Almagro to issue a favorable report to the audit. Government.
"We are going to see the decision to base our position that has to do with the suspension of the work that the OAS is doing because it would make no sense to continue having not made a prior consultation with the people or with the institutions that are in the mobilizations ", he explained from Santa Cruz, according to the Bolivian radio station Erbol.
Thus, as the pressures will continue, "it is better that the OAS receive the signal so that it can withdraw and render its work without effect." Villena fears that the commission will issue a rigged report that ends up legalizing the "totally illegal" victory of Evo Morales.
Evo Morales was declared the winner of the elections by the Supreme Electoral Tribunal (TSE) with 47.08 percent of the votes, while his main rival, Carlos Mesa, was in second place with 36.51 percent of the votes .
Bolivian electoral legislation establishes the direct victory in the first round of the candidate who achieves more than 40 percent of votes and ten points of advantage over his rival, which would give Morales a direct victory without the need for the second round required by the opposition and organizations such as the OAS.
The alarms jumped during election night when the Preliminary Election Results Transmission (TREP) system was interrupted for more than 23 hours. Upon resumption, there was a change in favor of the ruling party that many call "inexplicable."