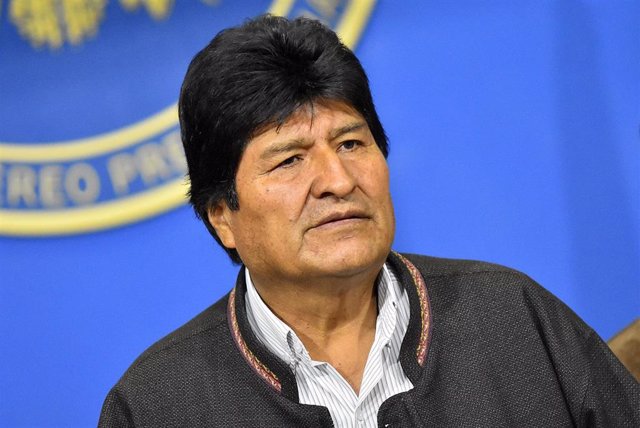 Former Bolivian President Evo Morales – GETTY IMAGES / GETTY IMAGES – Archive
MADRID, Feb. 19 (EUROPE PRESS) –
The Supreme Electoral Tribunal (TSE) of Bolivia has disabled former President Evo Morales as a candidate for the Senate in the general elections of May 3, while accepting the presidential candidacy of Luis Arce, both members of the Socialism Movement (MAS) , sources of this party have reported to the newspaper 'El Debe'.
The deadline for registering applications expired on February 3 and, since then, the TSE has been reviewing the documentation provided by all registrants to confirm or discard their applications.
The TSE informed on Monday, when the deadline for "the verification of requirements and grounds of ineligibility of the candidates observed" expired, that of the 2,107 applicants, 1,278 had been enabled, while 797 "failed to meet the necessary requirements" .
In a third category were those candidates against whom challenges had been filed. The delegate of the MAS in the TSE, Melvin Siñani, reported Tuesday that the 'masistas' candidates had received up to eleven challenges, confirming that Morales and Arce were among them.
The Socialism Movement had until 18.00 (local time) on Tuesday to refute the accusations against its candidates, after which the TSE had up to 72 hours to make a final decision.
According to MAS sources consulted by the Bolivian newspaper 'El Debe', the TSE has rejected Morales and his former Foreign Minister Diego Pary, who was also looking for a seat in the Senate, but has admitted to Arce.
The MAS declared itself in "permanent emergency" on Tuesday, precisely, fearing that the TSE would disable Morales, Pary and Arce, in what it anticipated as a "political attempt of sectors embedded in the electoral body" to eliminate their Candidates for "petty anti-democratic interests."
With the elections of May 3, Bolivia aspires to settle the political crisis in which it is immersed by the "irregularities" detected by the Organization of American States (OAS) in the presidential elections of October 20.
Morales, who resigned on November 10, is a refugee in Argentina but hoped he could return to Bolivia once he was qualified as a candidate for the Senate. In these months he has limited himself to directing the MAS election campaign from Buenos Aires.
The indigenous leader could not be the presidential candidate of the MAS because the agreement reached by his party and the interim Government of Jeanine Áñez required it to hold new elections.
The good news for the MAS is that Arce remains as a presidential candidate, so he can fight for the Burned Palace against Áñez himself and former presidents Carlos Mesa and Jorge 'Tuto' Quiroga, among others.