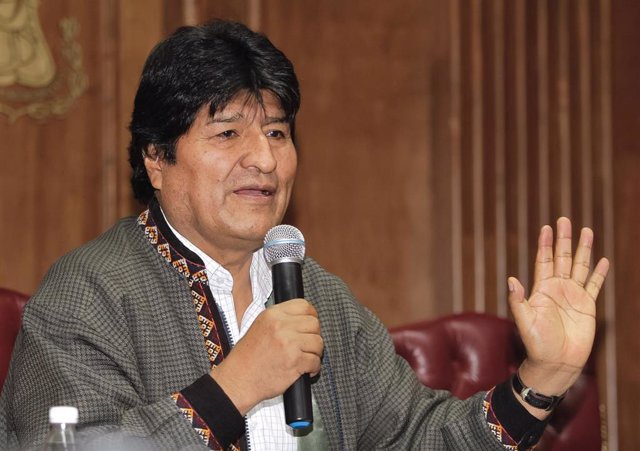 Evo Morales – Alejandro Guzmán / NOTIMEX / dpa
MADRID, Nov. 29 (EUROPE PRESS) –
Bolivia's attorney general, Juan Lanchipa, has denied that Interpol has activated a blue warning against former president Evo Morales, against what he had declared just hours before La Paz prosecutor William Alave, who had indicated that there was a notification for at least a dozen countries.
Bolivia's attorney general says there is no notification from Interpol against Morales
Morales, asylum seeker in Mexico, publicly reported this week of the alleged notification. "The complaint is against Evo Morales and those who are perpetrators of up to ten crimes, including armed uprising," said the former president, who resigned and left the country after the last elections.
"We have confirmed, through Interpol, that no blue notification has been issued," the attorney general, who recalled that the blue notice has as its main objective "to locate the whereabouts of a person" has been settled at a press conference. "We are aware of Mr. Morales' location," he said.
Lanchipa has affirmed that the prosecutor of the department of La Paz made a comment on "the declaration of another person", not in reference to the case opened against Morales, still in preliminary phase. The Technical Investigation Corps (CTI) of the Prosecutor's Office is pending to analyze the recordings in which Morales allegedly instigates acts of violence.