Bolivian police detain a hundred protesters in El Alto and assure they had explosives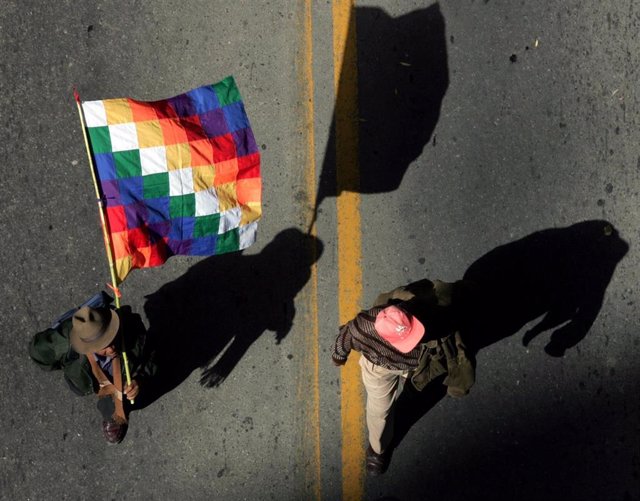 The whipala or indigenous flag – REUTERS / JORGE SILVA – Archive
MADRID, Nov. 15 (EUROPE PRESS) –
The Bolivian Police arrested a hundred protesters in the town of Alto on Thursday and assured that many of them were in possession of explosives, according to the Bolivian agency Fides.
Agents have said protesters have been arrested because they were "causing damage to private property."
The deputy director of the Special Force for the Fight Against Crime (FELCC) of La Paz, Cristian Saavedra, has indicated that in one day he has arrested 106 protesters from El Alto in different areas of La Paz.
"These units have been led to 106 people. They have been arrested by police officers, to the complaint made by the residents of the different areas, who had been subjected to personal attacks and damage to private entities," said Saavedra .
The mayor of El Alto, Soledad Chapetón, has asked the self-proclaimed interim president of Bolivia, Jeanine Añez, to "guarantee order and peace" in the city after the last recorded disturbances.
"The aliens are workers, not violent. We are tired of the violence that general groups of shock. I raise my voice to ask that the new government guarantee order and peace in our city. There are violent people who are not from El Alto or from Bolivia, "he said in his Twitter account.