Bolivian armed forces are deployed to guarantee "essential public services"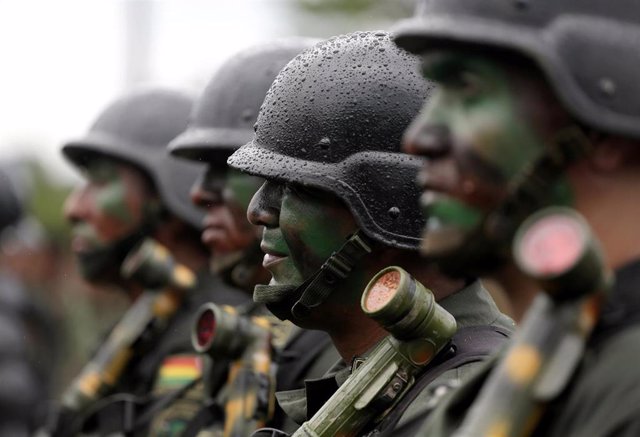 Bolivian military – REUTERS – Archive
MADRID, 11 Nov. –
The Bolivian Armed Forces announced on Monday the implementation of a plan throughout the territory to guarantee "essential public services" with the ultimate goal of returning "peace and stability" to the country, plunged into a political crisis by the allegations of fraud in the presidential elections of October 20.
"Given the escalation of violence and vandalism that has been occurring in the population, and with the purpose of maintaining and protecting the vital areas and centers of the country, the Military Command has ordered that from this moment throughout our territory military units execute the 'Sebastian Payer' Plan, "they announced in a statement.
This plan "aims to safeguard the essential public services to guarantee its operation", as well as "the peace and stability" of the country, "taking into account that they are fundamental elements for life, as established by the Political Constitution of the State".
In addition, the armed institution has clarified that the Police are currently in charge of "the defense of society and the conservation of public order," "within the framework of its constitutional mission."
The origin of the crisis in Bolivia is the presidential elections of October 20, in which, according to opposition candidate Carlos Mesa, there was a "gigantic fraud" to guarantee a fourth term of Evo Morales.
After a wave of protests that led to clashes, blockades and looting, Morales agreed that the Organization of American States (OAS) would conduct an electoral audit that has finally confirmed irregularities.
In this context, the indigenous leader agreed to hold new elections but insisted on remaining a candidate, after which both the Police and the Armed Forces suggested he resign, something he did shortly after. Morales, as well as some Latin American countries, has denounced a "coup d'etat."