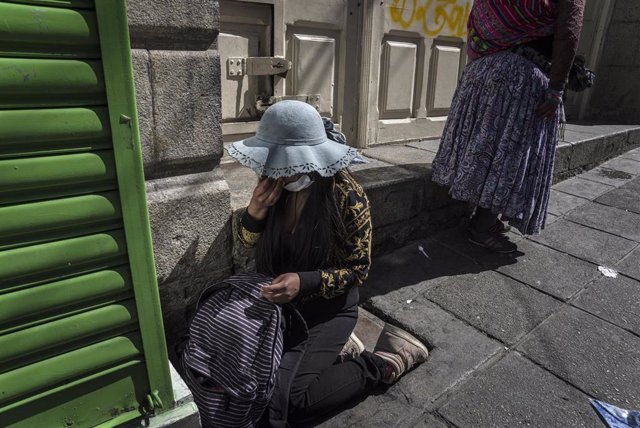 Conflict of Bolivia – Marcelo Perez del Carpio / dpa
MADRID, Nov. 22 (EUROPE PRESS) –
The Government of Bolivia has sent a formal protest note to the Mexican authorities for allowing the former president of the country, Evo Morales, asylum there, "demonstrations and acts" that initiate violence in the Andean country.
"The demonstrations and acts carried out by Mr. Evo Morales contravene his status as political asylum," denounced the Foreign Ministry of Bolivia.
The note responds to a video interview published this week by the DPA agency in which Morales says that mobilized his supporters in the streets until the "Government of 'de facto" directed by Jeanine Áñez gives security "guarantees" to all the members of its political party, the Movement To Socialism (MAS).
In understanding the current Bolivian authorities, "Morales, as the video shows, incites violence from Mexico, which undermines the stability of the constitutional government, social peace and human rights of the Bolivian people."
Bolivia understands that its complaint is covered by the Declaration on Territorial Asylum of 1967, which stipulates that States will not allow persons who have received asylum to engage in activities contrary to the purposes and principles of the United Nations, among them that of territorial integrity.
For all these reasons, Bolivia has also expressed "its deep discomfort, calling for compliance with these norms and principles of International Law, honoring the ties of cooperation and friendship that have historically characterized the relationship between the two countries."