Bolivia denounces "an international plan" to "destabilize" its democracy after the incident with Spain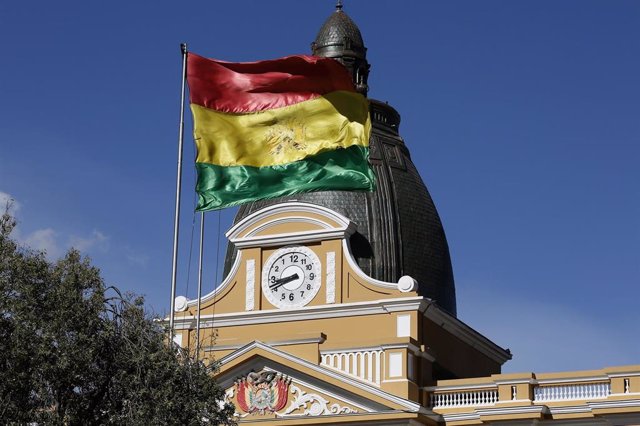 Flag of Bolivia – REUTERS / DAVID MERCADO – Archive
MADRID, Dec. 30 (EUROPE PRESS) –
The Minister of the Presidency of Bolivia, Yerko Núñez, denounced on Sunday the existence of "an international plan" to "destabilize" democracy in the country after the incident of the Spanish diplomatic delegation at the Mexican Embassy of Bolivia.
"In the face of the outrage against Bolivian sovereignty by Spain, the presence of hooded GEO (agents of the Special Operations Group) entering the Mexican Embassy, ​​we denounce the existence of an international plan to destabilize the recovery of democracy and the pacification of our country, "said Núñez through Twitter.
On December 27, the charge of business of the Embassy of Spain, Cristina Borreguero, went to the official residence of the Mexican Embassy in two cars, but Bolivian police prevented the passage of two vehicles and security personnel – at least four individuals – they left the car hooded and presumably armed, according to the Bolivian authorities, who consider this act as a "run over" to the sovereignty of Bolivia.
Madrid says it was a "courtesy" visit and denied that they intended to facilitate the departure of former senior officials from the government of former President Evo Morales. Within the Mexican Embassy there are approximately ten former leaders as political asylees, four of them with an arrest warrant.
They are the former Minister of the Presidency Juan Ramón Quintana; the former Minister of Cultures Wilma Alanoca; the former governor of Oruro Víctor Hugo Vásquez and the former director of the Agency for Electronic Government and Information and Communication Technologies (AGETIC) Nicolás Laguna.