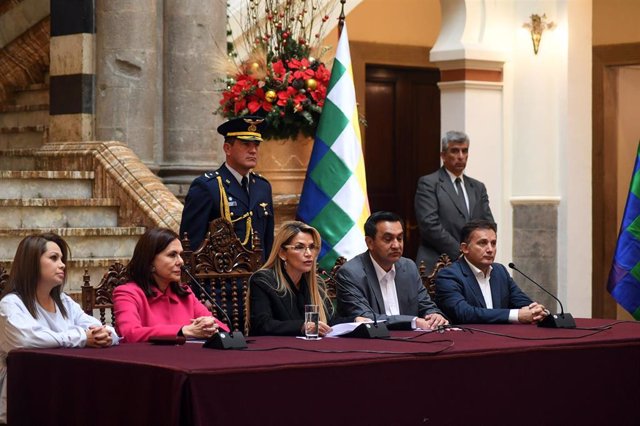 Bolivia expels diplomats from Mexico and Spain – Reynaldo Zaconeta Caballero / ABI / DPA
MADRID, Jan. 3 (EUROPE PRESS) –
The Bolivian authorities confirmed on Friday the departure of at least six security officials linked to the Spanish Embassy in La Paz, identified by the Government of Jeanine Áñez as the "hooded" who allegedly tried to enter the residence of the Mexican ambassador .
Bolivia confirms the departure of six security officials from the Spanish Embassy
The interim Executive of Bolivia ordered the expulsion of several Spanish diplomats, including the charge of business, Cristina Borreguero, as a result of this incident, on which both governments have disagreed.
The director of Migration, Marcel Rivas, said on Friday that six Spanish agents have embarked at dawn on a plane at the International Airport of El Alto to embark to Spain, prior stop in Colombia. Rivas has warned that four other officials must leave the country, according to the ABI news agency.
The person in charge of the Police in the department of La Paz, Williams Cordero, has also confirmed the departure of the six men, whom he has identified as "the hooded men who on December 27 attempted to circumvent police surveillance and enter the Mexican residence ".
The representative of the Government of Jeanine Áñez for the international community, Tuto Quiroga, has accused Spain of conspiring with Mexico to "extract criminals and criminals", alluding to alleged plans to help former senior officials linked to Morales. The Spanish Executive, meanwhile, argues that the visit of diplomats to the Mexican residence was "courtesy."