Blue and White and Likud debate about the date of the second repetition of the elections in Israel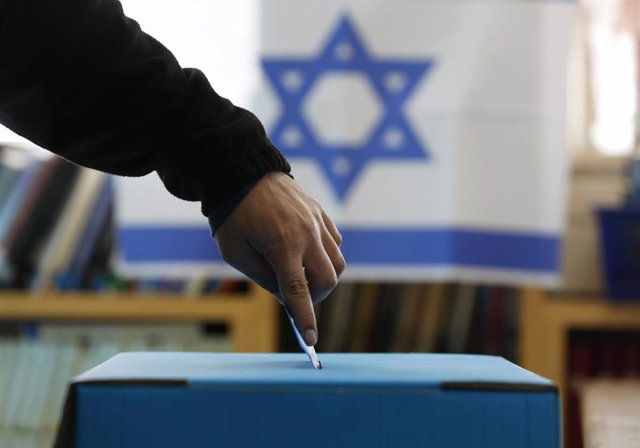 Elections in Israel – BAZ RATNER / REUTERS – Archive
JERUSALEM, Dec 8 (EUROPE PRESS) –
The two main parties of Israel, Likud and Blue and White, are already discussing the date of the next legislative elections, which could be March 2 or 16, after the failure of both in their attempt to form a government after the vote of the September 17 and April 9.
The conservative party Likud of Prime Minister Benjamin Netanyahu wants the elections to be as late as possible, while Blue and White, led by former general Benny Gantz, expect them to be as soon as possible.
The deadline to form a government is midnight next Wednesday, after which the elections will be called automatically for March 10, on the holiday of Purim, which they seek to avoid, reports 'The Jerusalem Post'.
On Saturday night both parties agreed that the elections would be on March 3, but later it came to light that on that day the tribute to the Unknown Soldier is celebrated, so the Yad Labanim organization and several ministers protested. Then it emerged on March 24 as an option for Likud and on February 25 for Blue and White.
After a meeting between the two formations, they agreed to hold elections on a Monday against tradition, which until now was established on Tuesday. Thus the dates of March 16 (Likud) and March 2 (Blue and White) arise.
"We are not going to allow the country to be dragged into a long electoral campaign at the expense of the public," said Blue and White. "If Netanyahu drags the State of Israel into other expensive and unnecessary elections, we will act to ensure that they are held as soon as possible," he said.
Netanyahu and Gantz have already returned the mandate given to them by the president, after not being able to form a coalition in the 28 days they had each of them to materialize their efforts. On Wednesday, the 21-day deadline for a parliamentarian to get the support of 61 deputies – most of the Knesset – to head a government expires. Otherwise, the country will hold its third elections in less than a year.