Bloomberg considers Hillary Clinton as her possible candidate for the US vice presidency.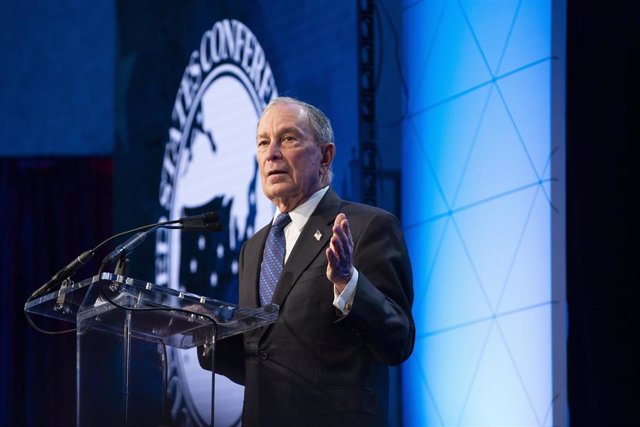 Image of the former mayor of New York and candidate for Democratic primary Michael Bloomberg. – Stefani Reynolds
MADRID, Feb. 16 (EUROPE PRESS) –
Former New York mayor and candidate for Democratic primaries Michael Bloomberg is considering Hillary Clinton, the former US presidential candidate, as a candidate for the vice president of the United States if she wins her party's primary.
"We are focused on the campaign and the debate, not the vice presidency," said Bloomberg's campaign chief Jason Schechter in a statement, as collected by 'The New York Post'.
However, sources from the Bloomberg campaign have assured the Drudge Report portal that the former mayor is thinking of Clinton to face the current president of the United States, Donald Trump, in the United States elections.
In his Twitter account, the Democratic candidate has said he would not be where he is today "without the talented women around him". "I have depended on his leadership, his advice and his contributions. As I have demonstrated throughout my career, I will always be an advocate for women at work," he said.
For his part, Clinton said in Ellen DeGeneres' program that he "never says" because he believes in "service" to his country, although he stressed that "he probably" would not accept to present himself as vice president of another Democratic candidate.
The former secretary of state of the United States criticized her former rival Bernie Sanders and said she "doesn't like anyone", although she refused to clarify whether she will support him if he is elected as a candidate of the Democratic Party for the November elections.