Blair affirms that the United Kingdom "is a chaos" and asks again for a second reference on Brexit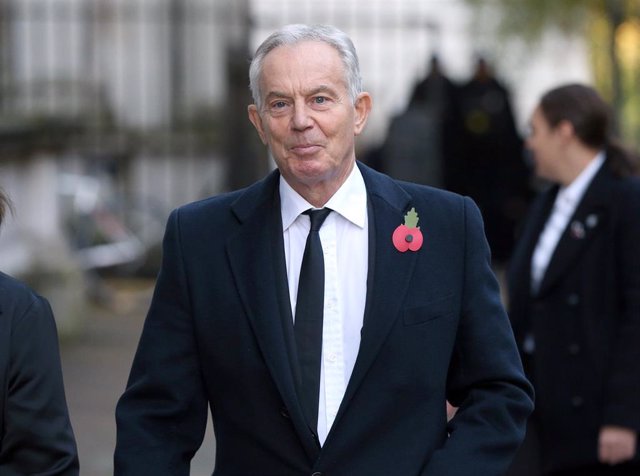 Former UK Prime Minister Tony Blair – Jonathan Brady / PA Wire / dpa
LONDON, Nov. 25 (Reuters / EP) –
Former United Kingdom Prime Minister Tony Blair said Monday that the country "is chaos" and added that neither its Labor Party nor the Conservative, led by Boris Johnson, deserve to win in the December 12 elections.
"We are chaos," he said, during a Reuters Newsmaker event. "The resistance of the world economy has made us stay for now, but if that fails we will be in serious trouble," he said.
Blair, who was prime minister between 1997 and 2007, has repeatedly called for a reversal in Brexit and has used his statements on Monday to defend the option of a second referendum, after which there should be general elections again.
Former Prime Minister 'Tory' has stressed that the current leader of the party, Jeremy Corbyn, promises a revolution. "The problem of revolutions is never how they start, but how they end," he said.
"The truth is that the population is not convinced about whether any of the two main parties deserve to win these elections," he stressed. The elections will be held three years ahead of schedule before Parliament's refusal to approve the agreement with Brussels for Brexit.
The electoral call was made possible, mainly, thanks to the support of the Labor Party, whose leader already said that he would give his 'placet' if the messy Brexit was discarded, something that happened when the EU to 27 granted the United Kingdom a new extension, until the January 31, 2021, to leave the community block.
Johnson's expectation is that, with a new conservative majority Parliament, he will get the approval of the new Brexit agreement and the divorce will be consummated on January 31 without further delay.