Biometric wristbands could help those with autism
David Adamson, a resident at Raby Hall in the Wirral for 17 years, is the first autistic subject to be given the device, which researchers say will measure his levels of stress and anxiety.
They hope this will be able to predict what carers call a "meltdown event".
For Mr Adamson, 34, those events regularly happen in the evenings, resulting in poor or no sleep. They also often lead to him self-harming.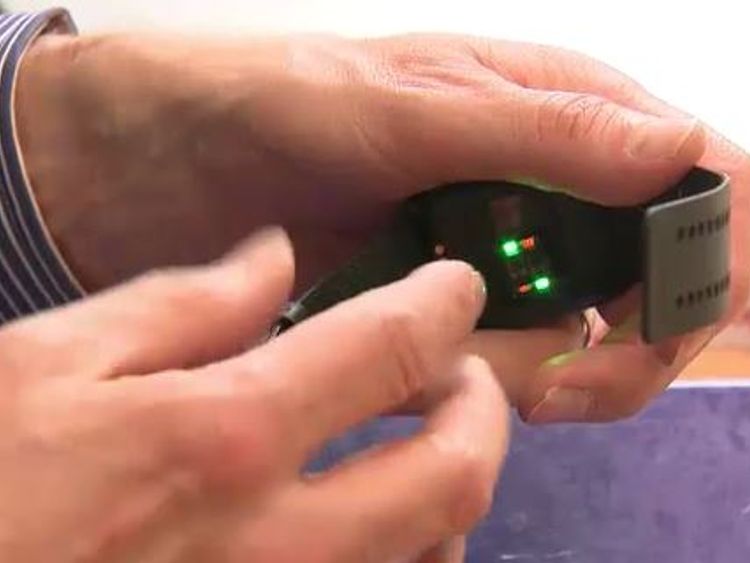 It is hoped that by monitoring his biometric data, the team at Raby Hall, which is owned and run by the charity Autism Together, will be able to determine what triggers Mr Adamson's stress events, and therefore help him to avoid those factors.
"What we know is that many people who are autistic and non-verbal can only express how they're feeling through their behaviours," says Robin Bush, chief executive of Autism Together.
"And of course the more anxious people get, the more extreme those behaviours become.
"So what we're hoping is to use this technology to help carers and professionals around the individual to understand when people are becoming distressed and then reduce their anxiety."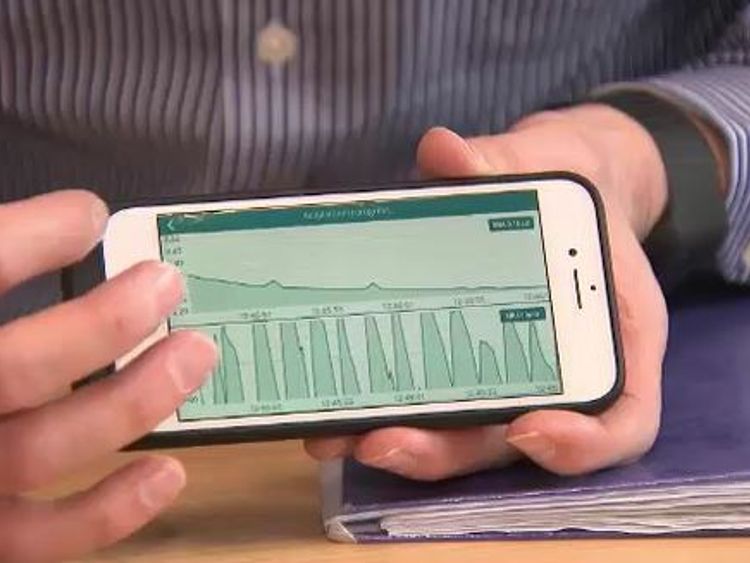 For Mr Adamson's mother, Kim, there is hope that the wristband could help provide the information needed for him to have a better quality of life.
"If we could sort the sleep out and get rid of whatever they are, night terrors, or whatever he's feeling anxious about then it would mean the world," she said.
"We've lived with it for 34 years.
"I'd love to see him improve enough to be able to enjoy life without hurting himself."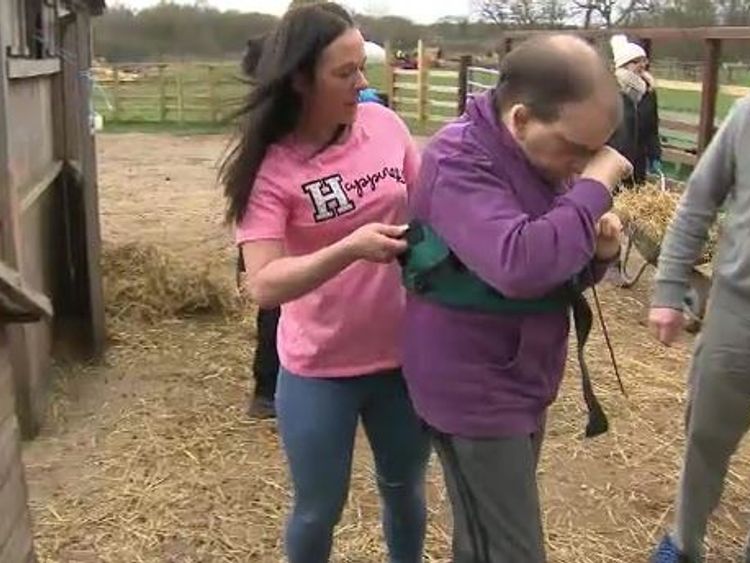 In a few weeks, Mr Adamson will be joined on the pilot scheme by seven other residents at Raby Hall.
The trial will gather data for six months before reviewing the system.
If the individual's triggers can be identified and avoided, it could mean less stress and fewer serious episodes for people like Mr Adamson.