Bill Clinton says he doesn't owe Lewinsky an apology
In an interview with NBC News, the former US president said the #MeToo movement was "long overdue", but became defensive when asked about his sexual relationship with Ms Lewinsky, who was 22 at the time.
"I dealt with it 20 years ago, plus," Mr Clinton said.
"And the American people, two-thirds of them stayed with me. And I've tried to do a good job since then, and with my life and with my work.
"That's all I have to say."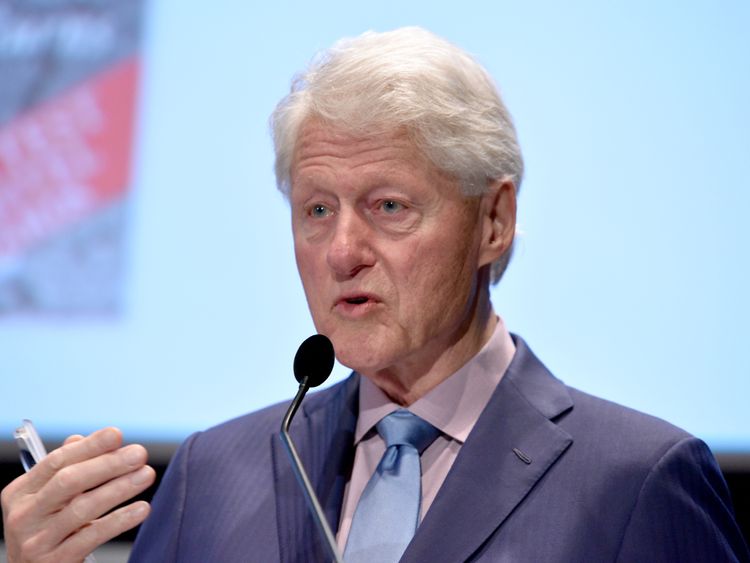 The former president apologised publicly in 1998, after the relationship came to light, acknowledging that he had "sinned".
The affair led to Mr Clinton being impeached by the House of Representatives in 1999. The Senate acquitted him and Clinton completed his second term in 2001.
During the interview on Monday, he insisted that his televised apology was adequate.
Asked in the interview if he owed Ms Lewinsky an apology, he said: "No, I do not.
"I have never talked to her. But I did say publicly on more than one occasion that I was sorry. That's very different. The apology was public."
He said critics were "omitting facts" by comparing him to other men who have used their power to sexually harass women.
In March, Lewinsky wrote an essay for Vanity Fair which revealed she had suffered from post-traumatic stress disorder due to the public shaming she received.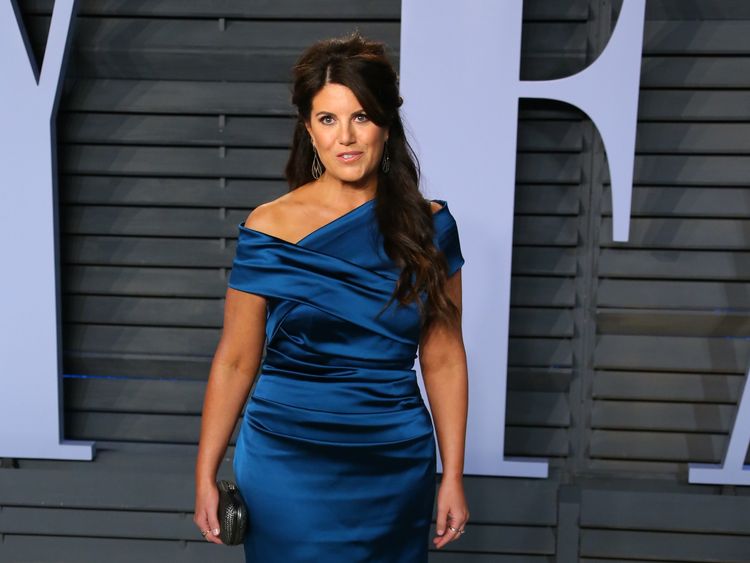 "He was my boss. He was the most powerful man on the planet. He was 27 years my senior, with enough life experience to know better.
"He was, at the time, at the pinnacle of his career, while I was in my first job out of college.
She added that, "I'm beginning to entertain the notion that in such a circumstance the idea of consent might well be rendered moot".
There was also controversy recently when Lewinsky was invited to a Town & Country magazine event – then was promptly uninvited as the former president joined the line-up.
dear world:

please don't invite me to an event (esp one about social change) and –then after i've accepted– uninvite me because bill clinton then decided to attend/was invited.

it's 2018.

emily post would def not approve.

✌🏼Me

— Monica Lewinsky (@MonicaLewinsky) May 9, 2018
Mr Clinton said that while he supports the #MeToo movement, "I still have questions about some of the decisions which have been made."
The campaign was fuelled by dozens of women coming forward to accuse film mogul Harvey Weinstein of sexual misconduct, which has led to accusations against many powerful figures.
Mr Clinton made reference to allegations against current US President Donald Trump, saying he hasn't "gotten anything like the coverage you would expect".
Mr Trump has been accused of sexual misconduct by more than a dozen women and was caught on tape saying that he could "grab them (women) by the p****".