Big freeze: UK on red alert as military drafted in
RAF drivers in 4×4 vehicles have been transporting medical staff to hospital and helping vulnerable people who rely on social care in the county.
Areas of southwest England and South Wales are under a rare red weather warning, meaning snow and wind could put lives at risk.
@RAFWittering1 drivers from 2MT Sqn heading out to assist Lincs Emergency Services @stncdrrafwitt@RAFRLOEastMidspic.twitter.com/KkEBLL2HFL

— RAF Wittering (@RAFWittering1) March 1, 2018
There will be more snowfalls through the evening with 10cm-20cm set to settle in red alert areas along with blizzards as Storm Emma blows in from the Atlantic.
More than a foot of snow has already fallen in some parts of the country – peaking at 34cm in Wittering, Cambridgeshire.
And an amber (second highest) warning, which still poses potential risk to life, is in force for large parts of the country until 10am on Friday.
The extreme conditions are affecting trains, flights and travel on the roads.
There have been multiple collisions amid icy roads and poor visibility.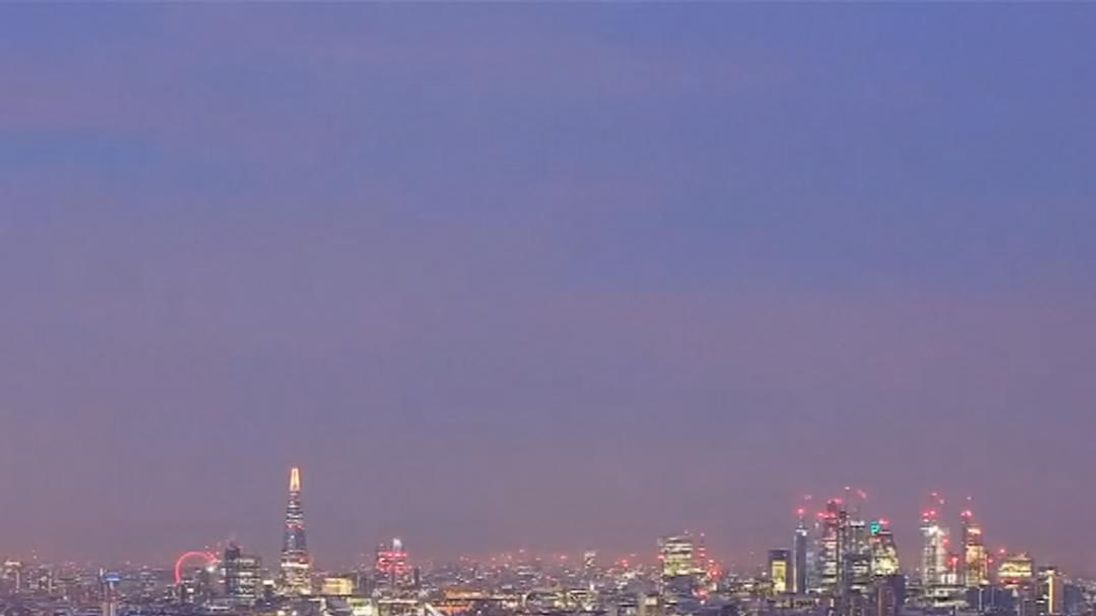 Many police forces warned motorists against driving unless absolutely essential, with Lincolnshire officers saying travel on "most roads" was impossible.
Nearly all train operators across the UK have warned of cancellations and disruption, advising customers to check schedules before travelling.
#RedWarning – Blizzards and continuous snowfall today across parts of SW England and Wales. Do not make unnecessary journeys, and take provisions in case you get stranded. Take care and stay #weatheraware#StormEmmapic.twitter.com/dezeQNKkyF

— Met Office (@metoffice) March 1, 2018
The normally busy Paddington station in west London was shut, as rail services were mired by delays.
Major airports including Manchester, London Gatwick and Heathrow have warned passengers that some flights have been cancelled.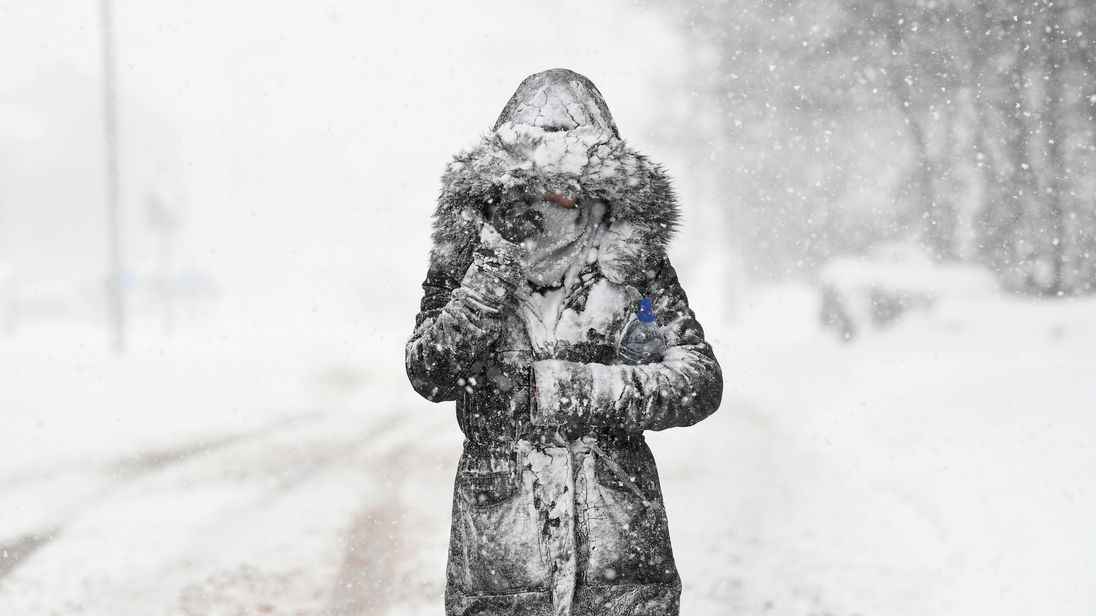 In Scotland, where there was a red alert that ended at 10am on Thursday, Glasgow Airport has been shut until at least Friday morning due to the extreme conditions.
Hundreds of motorists on the M80 near Glasgow reported being stuck for up to 13 hours, with some spending the night in their cars, and others abandoning their vehicles.
Around 1,000 vehicles were at a standstill, tailing back eight miles in both directions, Police Scotland said.
Hundreds of schools have been shut as thousands of children enjoy a second day of snow.
More from UK



LIVE: Girl, 7, dies after 'weather-related crash' in Cornwall




Successive governments 'failed to protect child migrants sent abroad from sex abuse'




Man convicted after teenager killed in crash involving £1.2m Ferrari




Labour power-struggle as John McDonnell backs rival to Momentum boss




Three murder arrests over death of man in Turkey after Blackpool pub row




EU boss Donald Tusk tells Theresa May he's 'not happy' with Brexit 'red line'
And UK factories could be forced to stop production amid fears the country has only enough gas to ensure household supplies in the current freezing weather.
Meanwhile, a 75-year-old woman has been found dead in a snow-covered street in Leeds.