Bieber paints picture of cross for wildfire victims
The 23-year old singer, who shocked fans by announcing he was taking a break from his career in the summer, created a religious artwork featuring a cross against a backdrop of storm clouds.
He told his Instagram followers: "Selling this painting I did called 'Calvary'.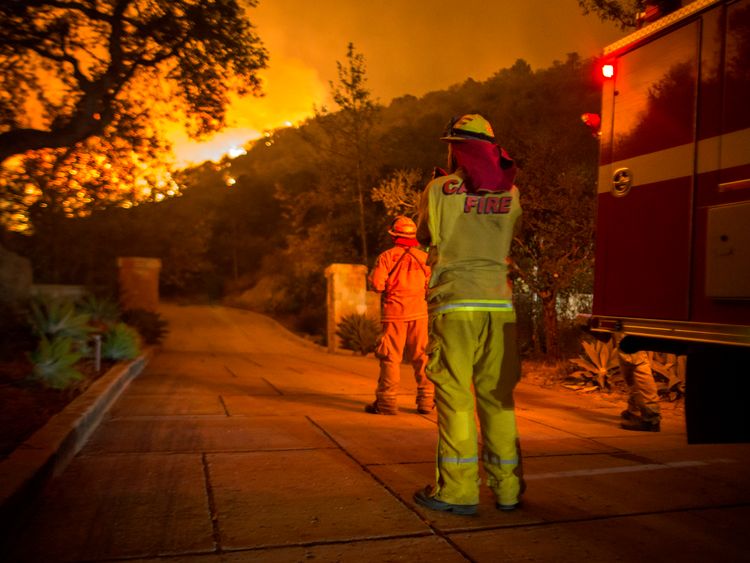 "ALL PROCEEDS GO TO WILDFIRES IN CA."
The Thomas wildfire has burned more than 700 homes in Santa Barbara and Ventura counties this month and is still burning in the Los Padres National Forest.
It is believed to be the third most destructive blaze in the state's history, while state forestry officials have declared 2017 the most expensive year for fighting fires – the bill currently topping $2.4bn.
More from justin bieber



Justin Bieber announces break from music in letter, writing: 'I want my heart and mind to be sustainable'




Justin Bieber hits photographer with pick-up truck in Beverly Hills




Justin Bieber apologises to fans after cancelling tour




Justin Bieber banned from singing in China because of 'bad behaviour'




Despacito by Luis Fonsi becomes the most streamed song ever
The inspiration behind Bieber's artwork tallies with reports that he has been concentrating on rekindling his faith in recent months following several high-profile behavioural incidents during his career.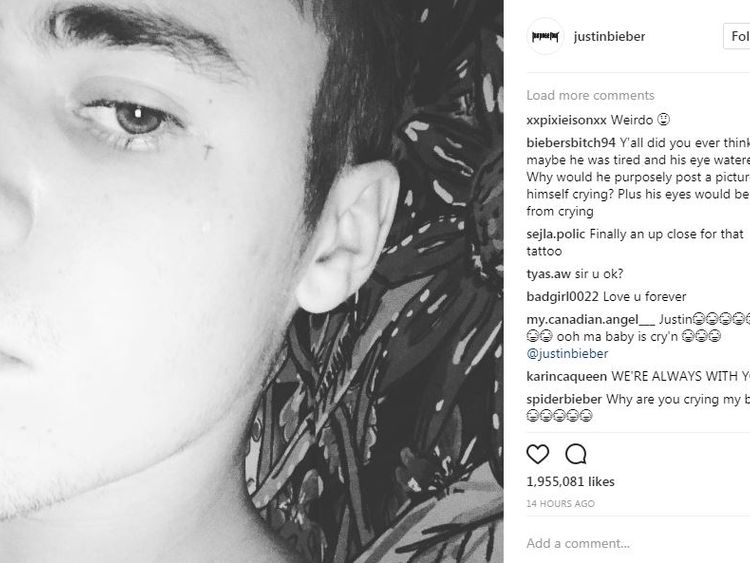 After anouncing his break in August, Bieber admitted he was "ashamed" of mistakes he had made and indicated he wanted to rescue his soul.