Beto O'Rourke abandons the Democratic race to the White House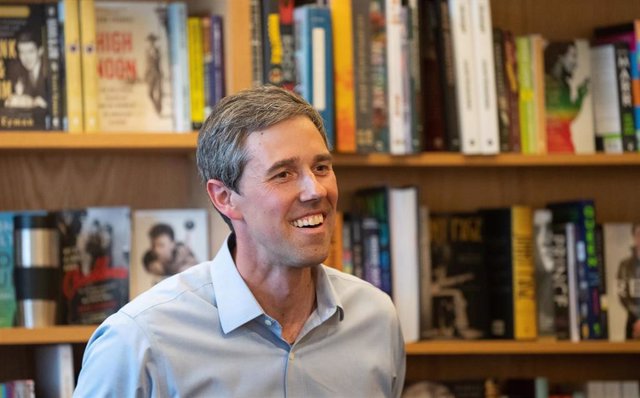 Beto O'Rourke. – Keiko Hiromi – Archive
MADRID, 2 Nov. –
Former Congressman Beto O'Rourke has left the race on Friday to win the Democratic nomination for the 2020 elections in the United States.
"Although it is difficult to accept, I am clear that this campaign does not have the means to move forward successfully," O'Rourke has lamented in a statement released through Medium.
"My service to the country will not be as a candiato or as the nominee," he added. "Recognizing this is now the best for those interested in the campaign; it is in the interest of the party, as we seek to unify around the best candidate; and it is the best for the country," he continued.
In this context, 47-year-old O'Rourke has also criticized the government of the current US president, Donald Trump, and has moved his commitment to "not fulfill another term in office."
"At this moment of truth for our country, we discover the cost and consequences of Donald Trump: the rise of hate crimes, the terrorist attack in El Paso, the errosion of the Constitution, the decline of the United States position in everybody, "he said.
"But we also make clear the common responsibility to face it, hold it accountable and ensure that it does not fulfill another mandate in the position," he added. "Commit ourselves to this task not only as Democrats or Republicans, but as Americans before anything else," he added.
"Let us continue to defend without fear the problems and causes that united us. Either to end the epidemic of armed violence, dismantle structural racism or successfully face climate change before it is too late, we will continue to organize, mobilize and act in the best interest of the United States, "the former congressman has settled.
For his part, Trump has referred to the abandonment of O'Rourke on his Twitter account. "Oh no, Beto has just left the race for president even though he said he was" born for this. "I don't think so!", The US president said.
O'Rourke launched his presidential candidacy in March. He jumped into national politics in 2018 when he tried unsuccessfully to snatch Republican Senator Ted Cruz from his seat for Texas. He has been compared to former US President Barack Obama for his youthful style and charismatic oratory.
Currently, there are 17 candidates competing for the Democratic nomination for the White House.