Beth Shipsey inquest: A&E overcrowded on night of overdose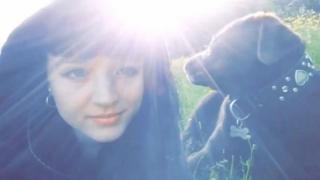 A woman who died after taking diet pills did not get appropriate care because A&E was overcrowded, an inquest has heard.
Bethany Shipsey, 21, took an overdose of tablets containing the industrial substance DNP in February last year.
A junior doctor who saw her said it was "one of the busiest days" he had seen.
Dr Alireza Niroumand said Ms Shipsey was at the end of the corridor in the emergency department in Worcestershire Royal Hospital.
He said he could not transfer her to the resuscitation room because the department was full.
He added he should have consulted the poisons department when he saw Ms Shipsey at 18:30 to understand the drug he had "never seen before" and did not use a database called "Toxbase" for information, because the files he needed had been given to him by a nurse.
He told the inquest he should have referred the case to the intensive care team, but didn't.
Speaking about the number of people in A&E, a senior sister, Kirsty South said it was not uncommon.
She said improvements had been made since Bethany's death.
Known as Beth, the 21-year-old was having ongoing treatment for mental health issues and had previously taken 14 overdoses.
But she was "not considered a suicide risk" by mental health doctors.
Dr Nirvana Chandrappa, a senior consultant psychiatrist from Worcestershire Health and Care, said he had found 24 red and yellow diet pills in her jacket at a meeting in January 2017.
He said: "I had spoken to her about the dangers of using the diet pills."
He said Ms Shipsey had told staff she had stopped using them.
The hearing, at Worcestershire Coroner's Court, is expected to last five days.