Bernie Sanders declares his victory in the Iowa caucuses despite the fact that Buttigieg is emerging as a winner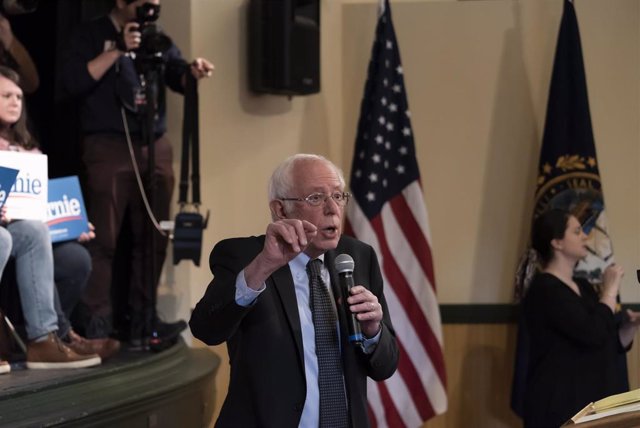 The Vermont senator and Democratic candidate for the White House Bernie Sanders. – Rick Friedman
MADRID, Feb. 6 (EUROPE PRESS) –
Senator Bernie Sanders on Thursday declared his victory in the Iowa caucuses despite the fact that the results obtained with 97 percent scrutinized presidential presidential candidate Pete Buttigieg as the winner with 26.2 percent of the support , just one tenth more than Sanders.
During a speech in the state of New Hampshire, where the Democratic primaries have also started, the Vermont state senator has criticized the Iowa Democratic Party for its mismanagement of the caucuses and the delay in voting, an issue that he labeled "unfair."
"What I want to do today, three days later, is to thank the people of Iowa for the great victory they have given us in the caucuses," said Sanders, who would be at the head of the primaries in New Hampshire, according to a survey by the University of Monmouth.
As the survey points out, the senator would get 24 percent of the backs versus 20 percent of Buttigieg, followed by Joe Biden – who finished fourth in Iowa – with 17 percent and Elizabeth Warren with 13 percent.
The victory of Buttigieg in the Iowa caucuses has been a clear surprise against previous forecasts and now places him next to Sanders in an optimal position to lead the race for the Democratic nomination in the November presidential elections, in which the current US president , Donald Trump, will opt for reelection as a Republican Party candidate.
Biden, meanwhile, started as a favorite in the race for the Democratic nomination. However, the experience of previous primary processes indicates that the candidate who remains in the first two positions in Iowa is the one who ends up achieving the Democratic nomination.