Belgium police attacker 'killed someone day before'
Interior minister Jan Jambon told broadcaster RTL that the attacker, identified as prison inmate Benjamin Herman, "also committed a murder the night before".
The victim was a former inmate who spent time in jail with Herman, he said.
Officials are treating the motives for the killings of the officers and the bystander in Liege as terrorism.
Investigating magistrate Eric Van der Sypt told a news conference Herman shouted "Allahu akbar" (God is great) several times before he was shot dead by police during the attack on Tuesday.
Herman, 31, was on a two-day release at the time and Belgian officials say they accept they face questions about how he was able to kill four people while out of jail.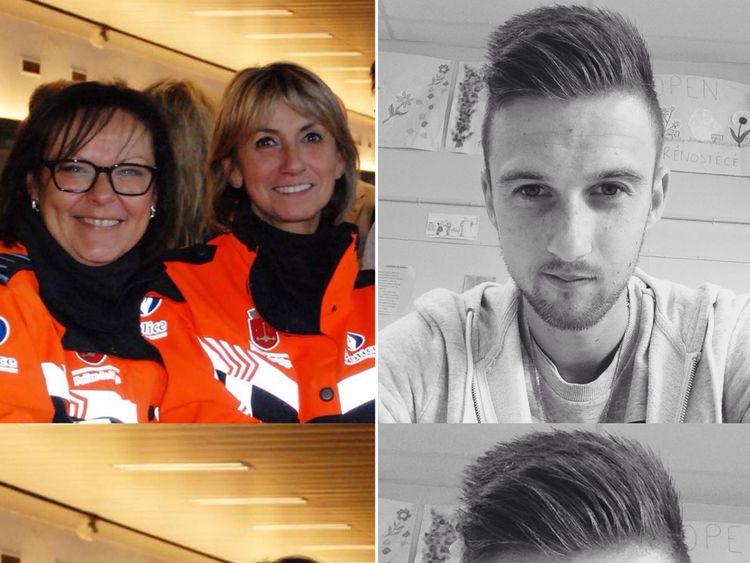 Mr Van der Sypt said Herman attacked officers Soraya Belkacemi, 53, and Lucille Garcia, 45, from behind, stabbing each several times before grabbing their service weapons.
He then shot them while they were on the ground, leaving both dead, before running into a nearby bar.
Fortunately, the magistrate said, the bar keeper had the "wakefulness" to see what was taking place and got his customers out.
As a result, Herman ran out and crossed the road, shooting at a car as he went.
He fired several times at the vehicle's occupant, 22-year-old Cyril Vangriecken, killing him on the spot.
Herman then fired at another vehicle before walking down the street, shouting "Allahu akbar", as he went.
Two officers followed him but he ducked into a school on the road, where he took a woman hostage.
In the meantime, several units of police arrived on the scene, including an armed response team.
As Herman came out shooting and again shouting "Allahu akbar", he was shot dead by officers.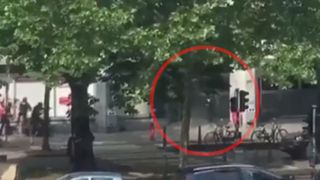 Four officers were injured during the gunfight, with one hit in the neck and another in the arm.
Mr Van der Sypt said Herman's "modus operandi" seemed consistent with that in Islamic State recruitment videos.
He said state security services also had information Herman was in touch with radicalised people in 2016 and early 2017.
"The facts are qualified as terrorist murder and attempted terrorist murder," he said, adding that the focus was now on establishing whether anyone else was involved.
Mr Van der Sypt also praised officers in Liege for helping prevent a "more consequential outcome".
Police have revealed Herman was known to authorities for years, predominantly as a petty criminal with a record that included theft, drug offences and assault.
More from Belgium



Armed police respond to 'murder' in Brussels




Wembley to host seven European Championship games in 2020




Police hurt as Morocco football fans go on the rampage in Brussels




Disputed president criticises EU in address to Catalan mayors in Brussels




Asylum for Carles Puigdemont in Belgium 'not unrealistic'




Teen 'killed Mouscron mayor Alfred Gadenne in revenge for father's death'
He was released at 7.30am on Monday and expected back at 7.30pm on Tuesday night.
The former inmate, who died on Monday, was killed about 35 miles away (55km) from the Liege attack, in the southern Belgian village of On. He was apparently hit over the head with a blunt object.