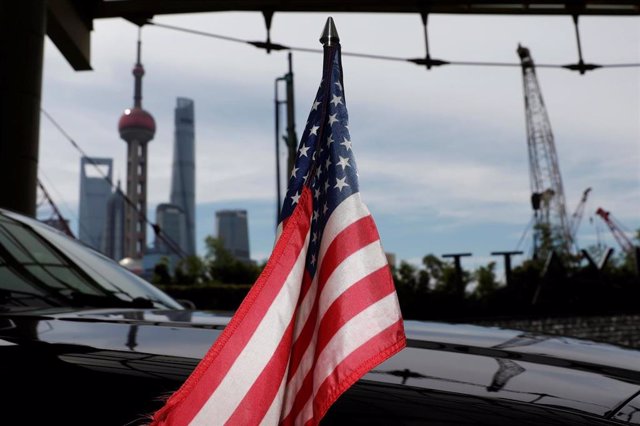 American flag in Shanghai (China) – REUTERS / ALY SONG – Archive
MADRID, Dec. 6 (EUROPE PRESS) –
US diplomats should inform the Chinese Government in advance of any meetings they will hold with local charges in what is a "reciprocal" restriction after the United States imposed the same measure on Chinese representatives last October, as reported by Friday the spokeswoman for the Chinese Foreign Ministry, Hua Chunying.
The Chinese government reported this decision to the US Embassy last Wednesday, according to the spokeswoman, who has insisted that this measure is exactly the same as the Americans took two months ago.
The decision taken by the Chinese Government affects, according to the Guancha state publication, both the Embassy and the consulates in Shanghai, Guangzhou, Chengdu, Shenyang and Wuhan, whose diplomats must notify Beijing five days in advance of any meeting they have planned with both local officials and any official, researcher or teacher.
"We have always defended that the diplomatic and consular personnel of the United States can carry out their work according to the law. That is why we ask once again the United States to correct its error and lift the restrictions that it has imposed on us," he said. the press conference spokeswoman picked up by 'China News'.
The North American measure was, in turn, a reprisal after Beijing previously limited US diplomats' access to Chinese local authorities, in one more facet of the trade war in which both countries have been engaged for months, and that It has generated measures such as the approval of convictions against Beijing for its mistreatment of Human Rights, which Beijing has responded with sanctions to NGOs working in the country.