Bank Holiday Monday set to be the hottest ever
Temperatures could hit 29C (84.2F) as people round off their three-day weekend – making it the hottest in 40 years, according to Sky weather presenter Jo Edwards.
She said: "We've got two records to break this bank holiday weekend.
"The first, for hottest spring Bank Holiday Monday, is almost a dead cert now! The figure to beat is 23.6C (74.5F) while the figure forecast for the day is 27C (80.6F).
"In fact, there's a 30% chance of some sheltered spots actually registering 28C (82.4F) or 29C (84.2F) on Monday which would be a very firm victory."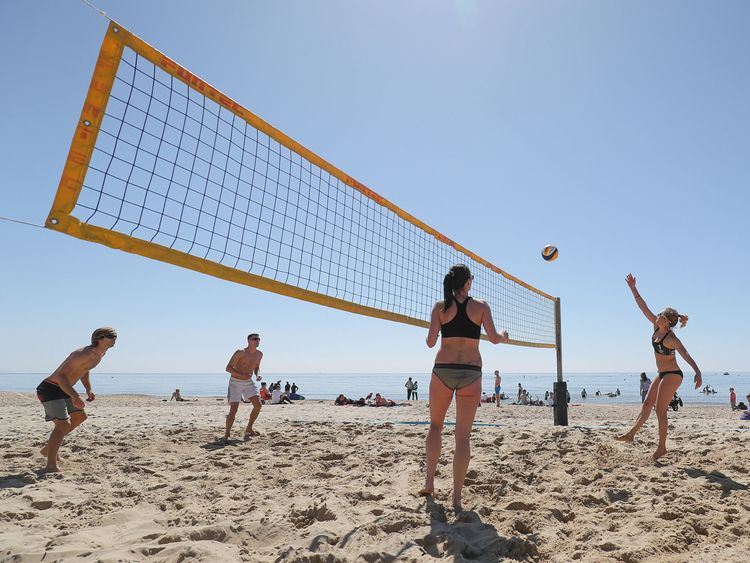 She says high pressure is keeping the weather calm and settled at the moment, adding: "It would have to be a truly freakish turn of nature that would cool things down now."
While the record for the hottest Bank Holiday Monday was set in 1999, the hottest bank holiday weekend ever was in 1995 when temperatures peaked on the Saturday at 28.6C (83.5F).
Edwards added: "The second record would be that of 'hottest ever Spring bank holiday weekend' and this one might be a little harder to achieve.
"The figure we'd be chasing here would be 28.6C (83.5F) so we've got about a 30% chance of equalling an old record or setting a new one. These temperatures are 8C or 9C above what we'd expect at this time of year so it shouldn't be too disappointing if it cools down a little in the week to come.
"Fortunately there's still a lot of sunshine in the forecast."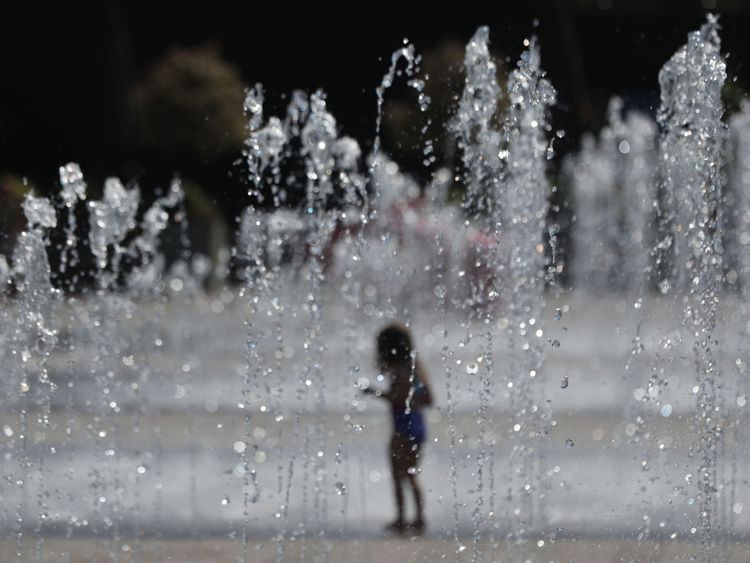 Saturday will see highs of 24C (75.2F), and Sunday will see temperatures rise to 25C (77F) – with the potential for 29C (84.2F) in some places on Monday.
Met Office forecaster Craig Snell said the South East, East Anglia and the East Midlands will feel the heat most.
Scotland and Northern Ireland will be a little cooler, but even eastern parts of Scotland will reach the low 20s at times.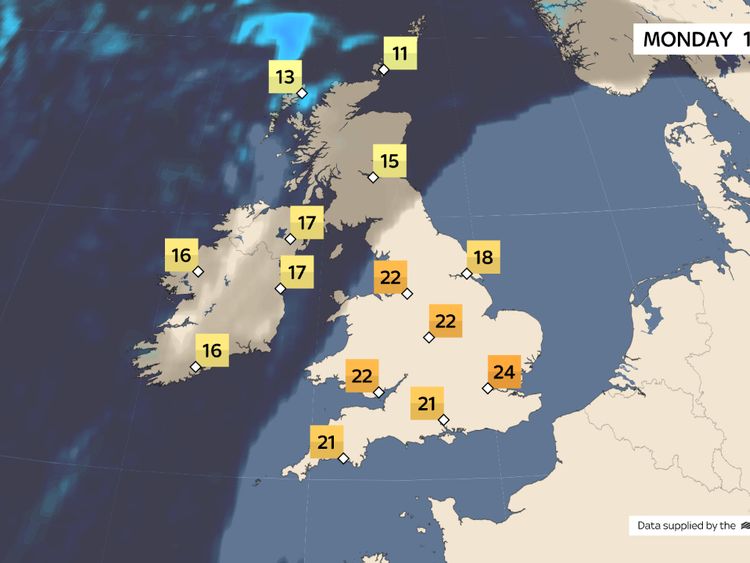 Mr Snell said: "It looks likely we'll at least see our warmest Bank Holiday Monday on record on Monday.
The record highest temperature for May is 32.8C (91F) which was recorded in 1922 and 1944.
Bookmaker Coral has cut the odds on this month seeing the hottest May day ever recorded to 6-4 from 2-1.