Ban activist Joshua Wong from running for local Hong Kong elections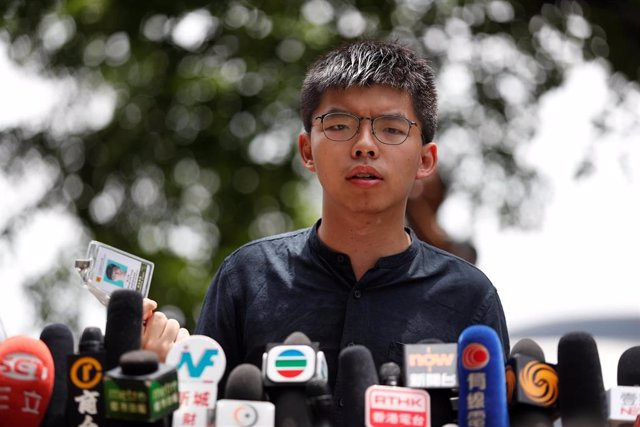 Hong Kong prodemocracy activist Joshua Wong – REUTERS / JORGE SILVA – Archive
HONG KONG, Oct. 29 (DPA / EP) –
Activist Joshua Wong, one of the main figures of the protest movement in Hong Kong, has reported Tuesday that he has been banned from participating as a candidate in the local Hong Kong elections.
So far, Wong is the only candidate who has been banned from participating in the elections, which will be held next November.
Judge Laura Aron has ruled on Tuesday morning that Wong's candidacy was "invalid," according to a document published by the activist through his Twitter social network account.
The document cites its alleged promotion of "self-determination" for Hong Kong, as the basis for the judge's decision.
Wong announced his candidacy this Saturday during a demonstration to commemorate the fifth anniversary of the Umbrella Revolution.
After announcing his candidacy, Wong declared that, as he is of legal age to present himself as a candidate and was not sentenced to more than three months in prison, there is no "reason" for being prevented from appearing for a seat on the council of district.
Hong Kong has been the scene for 16 weeks of protests in favor of democracy that began as a rejection of an extradition bill that contemplated sending people to China for trial, which has already been completely abandoned by the leader Hong Kong, Carrie Lam.
The territory returned under Chinese sovereignty in 1997 thanks to an agreement with the United Kingdom whereby China pledged to maintain the regime of rights and freedoms enjoyed by the peninsula during colonial rule, which resulted in the beginning of "a country , two systems. "