Ballot box survey predicts triple tie between Sinn Féin, Fianna Fáil and Fine Gael in Ireland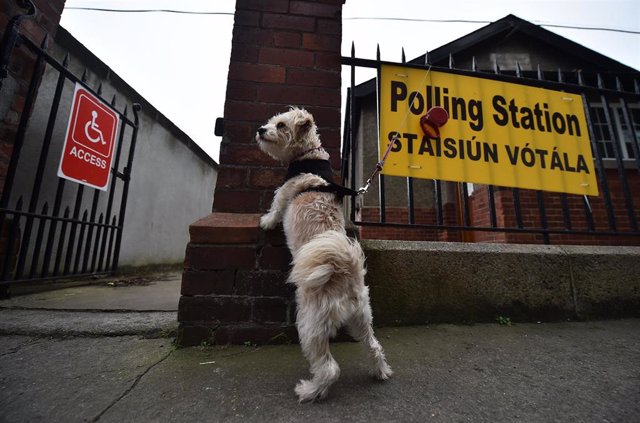 Elections in Ireland – GETTY IMAGES / CHARLES MCQUILLAN
DUBLIN, Feb. 8 (EUROPE PRESS) –
The ballot box survey points to a triple tie between the Sinn Féin, Fianna Fáil and Fine Gael parties in the legislative elections held this Saturday in Ireland, with 22 percent support each.
Specifically, the survey commissioned by public television RTE and 'The Irish Times' to Ipsos MRBI suggests that the first match would be the Fine Gael of Prime Minister Leo Varadkar (22.4 percent), followed by Sinn Féin (22, 3 percent and Fianna Fáil (22.2 percent).
Far behind would be the Green Party (7.9 percent), the Labor Party (4.6 percent), the Social Democratic Party (3.4 percent) and Solidarity-The People Behind the Benefits (2.8 percent). The margin of error is plus or minus 1.3 points. This survey has been published at 10 pm (11 pm, Spanish peninsular time), after the closing of the polling stations.
A spokesman for Fine Gael, Martin Heydon, has stressed in statements to the TEN that "Fine Gael is the biggest party." "This survey is very encouraging, but it is just that. Many wanted to leave us out of these elections and this shows that Fine Gael still has the confidence and support of an important part of the Irish population," he said.
Analysts recognize the convulsion that Sinn Féin's rise implies, although they also warn that the percentages do not necessarily have to be translated into the same proportion of seats.
In particular with regard to Sinn Féin, a fall is expected, as it has not presented enough candidates for a conservative approach.
The day has been marked by high participation despite the bad weather throughout the island. There are 515 candidates in 39 constituencies in which 3.4 million Irish people vote.
In these elections, 159 of the 160 seats in the Irish Parliament are renewed, as the president of the Chamber, Seán Ó Fearghaíl, automatically renews his position for the South Kildare constituency.