Ballot box polls point to a clear victory of the Left in the Thuringia regionals, Germany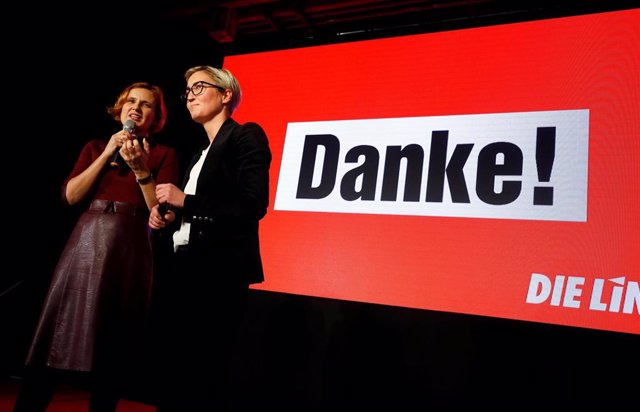 Elections in Thuringia, Germany – REUTERS / RALPH ORLOWSKI
The extreme right is positioned as the second political force and displaces the traditional parties CDU and SPD
BERLIN, Oct. 27 (EUROPE PRESS) –
The Left Party (Die Linke) has clearly imposed itself this Sunday in the elections to the regional parliament of the German state of Thuringia, in the center of the country, with 29.5 percent of the votes, according to a poll on demand urn published by state television ARD.
Bodo Ramelow thus clearly imposes itself on the Christian Democratic Union (CDU), which collapses after going from 33.5 percent in the last elections, in 2014, to 22.5 percent in the elections this Sunday, according to the study prepared by Infratest Dimap. The Left has managed to increase its support by 1.3 points, while the CDU drops 11 points, while for the CDU it represents a serious setback in a state that ruled continuously between 1990 and 2014.
In second place is the ultra right-wing Alternative for Germany (AfD), which achieves 24 percent of votes, 13.4 points more than in the last elections, while the historic Social Democratic Party (SPD) barely achieved 8.5 per one hundred (3.9 points less). The Greens down 0.2 points to 5.5 percent, while the Liberal Democratic Party (FDP) stays at 5 percent and on the verge of parliamentary representation.
With these results, Ramelow aspires to reissue the pact with environmentalists and SPD that has allowed him to govern in the last legislature. In addition, all other formations have refused to agree with AfD, so any equation necessarily requires the Left.
Precisely AfD of Thuringia is led by Bjoern Hoecke, leader of the most right-wing sector of training at the national level and is being investigated by the Federal Office for the Protection of the Constitution.
More than 1.7 million citizens were called to elect their representatives in the regional parliament of a rural area with hardly any major urban concentrations, which would explain the weakness of Los Verdes, so buoyant at the federal level.