Bafta: This Country stars on that Swindon Town dress and living at home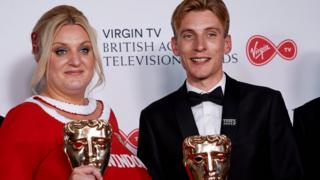 "I just thought 'why not? If I'm going to do this once, I'm going to go big'," says This Country's Daisy May Cooper.
She's talking about her already iconic Swindon Town football dress at Sunday's TV Baftas.
Along with her brother Charlie (who's dressed in a more conventional tuxedo), she came home with the best scripted comedy Bafta.
Daisy May also won best female performance in a comedy programme for her role as Kerry Mucklowe.
This Country is a BBC Three mockumentary about the day-to-day lives of two cousins – played by Daisy May and Charlie – who live in a small village in the Cotswolds.
The siblings have come a long way since writing the show in their parents' garage while being unemployed and then working as cleaners.
After the show, Daisy May told Radio 1's Clara Amfo how important it is to support working class talent in the industry.
She says that at one point "we had, as a family, £10 a week just for food – it was all tinned stuff".
"When you've got no money, you have no choices… there are so many brilliant people that don't have the opportunity."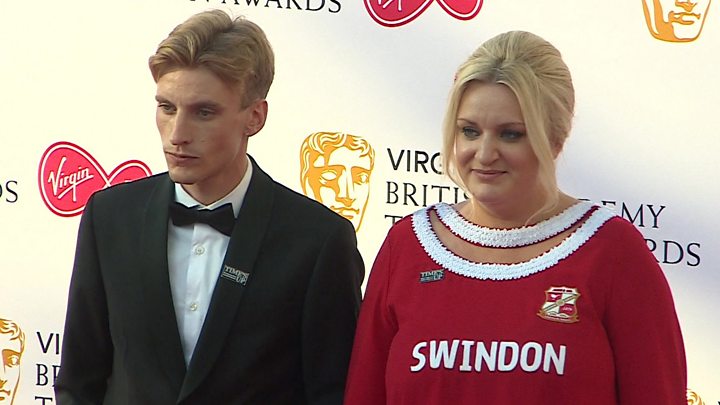 The whole show is a bit of a family affair – with the duo's dad and uncle playing characters in the show.
"Never work with family – honestly it's a nightmare," Charlie tells Newsbeat.
"We just fight all the time," he jokes about writing with his sister.
"I type, she does nothing. I do 90% of the work."
They've used their time living in a small village as inspiration for the comedy series – along with the characters which come with it.
While people who grew up with the siblings might be able to recognise bits of themselves in some scenes, there's one person whose inspiration can't be left in any doubt.
They caused a stir by naming a character, who dies in one episode, after one of their teachers – and their school was reportedly unhappy about it.
"Mr Perkins is a bit upset isn't he," says Charlie.
"We didn't change his name which is a disaster," adds Daisy May.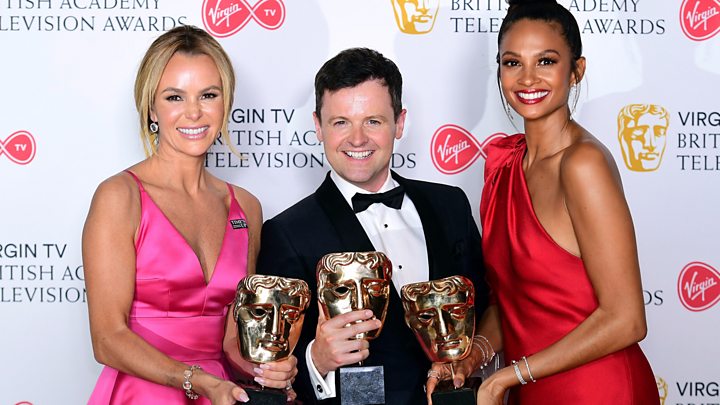 "But it's fine, he's happy. He's retired now, he's in Spain somewhere I think, enjoying the quiet life."
It doesn't seem like Charlie and Daisy May will be enjoying the quiet life any time soon.
They've got a This Country special on the way this summer, with a third series in the works for next year.
Don't expect success to go to their heads though.
"You live with mum and dad still. That's sad," Daisy May teases her brother.
"Tragically," says Charlie.
His sister adds: "We still live in the Cotswolds. We don't have any plans to move and we're quite happy."
Follow Newsbeat on Instagram, Facebook and Twitter.
Listen to Newsbeat live at 12:45 and 17:45 every weekday on BBC Radio 1 and 1Xtra – if you miss us you can listen back here.