Bafta Awards 2018: (Most) stars wear black to bring Time's Up to Britain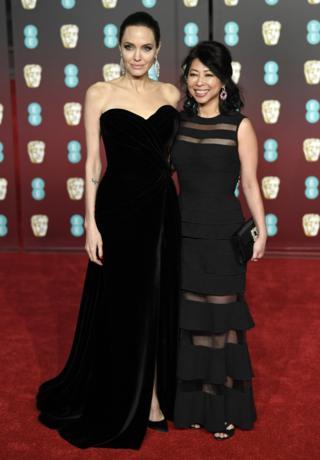 Guests at the Bafta Film Awards united in support of the Time's Up and Me Too campaigns by wearing black to the ceremony in London.
Some stars, like Angelina Jolie, were accompanied by rights and equality campaigners.
Many attendees also wore Time's Up badges – all in reference to a push for greater respect and equality since the Hollywood sexual harassment scandal.
The Duchess of Cambridge wore a dark green dress with a black ribbon belt.
Bethan Holt, fashion news and features director at The Telegraph, told BBC News: "The Royal Family very rarely get involved in political messaging, so perhaps it's not such a surprise that she didn't join in with the rest of the women and wear black tonight."