Bachelet condemns "daily" violence against civilians despite ceasefire in northwestern Syria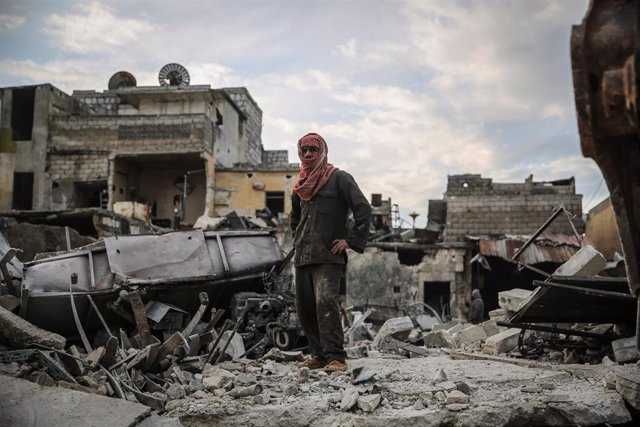 Consequences of an attack on Idlib – Anas Alkharboutli / dpa
MADRID, Jan. 17 (EUROPE PRESS) –
The UN High Commissioner for Human Rights, Michelle Bachelet, has condemned "the deaths and continuous displacements" of civilians in northwestern Syria, where the population remains the "daily" target of violence despite the ceasefire It allegedly went into effect last week.
"Our main concern is the safety of civilians who are in grave danger," said Bachelet, who considers it "very worrisome" for the fighting to continue. "Women, men and children who simply do their routine activities at home, work, markets and schools are dying or suffering mutilations from this senseless violence," he lamented.
The High Commissioner has lamented that the last cease-fire, "like others in the last year", has "failed again" in its objective of protecting the population, to the extent that it would continue to suffer the burdens of both loyal forces to the regime of Bashar al Assad as of rebel and terrorist groups that aspire to maintain their current territories.
Since the beginning of the regime's offensive in Idlib, at the end of April 2019, the UN Human Rights office has verified the deaths of more than 1,500 civilians, including 43 children. Of the total fatalities, only 75 were in areas under the control of Al Assad forces.
The Bachelet office said that on January 11, a few hours before the last agreement came into force, military operations intensified and at least 20 civilians were killed by several air strikes. On the 12th, already with the ceasefire, four civilians lost their lives by attacks against residential areas of Aleppo controlled by the regime, while the next day a civilian lost his life from the impact of a missile against his house in the area rural of Maarat An Numan, under rebel rule.
The air bombings resumed this Wednesday and Thursday, according to the High Commissioner, who has verified at least 15 deaths in operations carried out on January 15 against several Idlib points. On the same day, seven people were injured by an attack in the town of Ariha that caused damage to a women's school.