Australia warns of "severe storms" with flood risk in fire-affected areas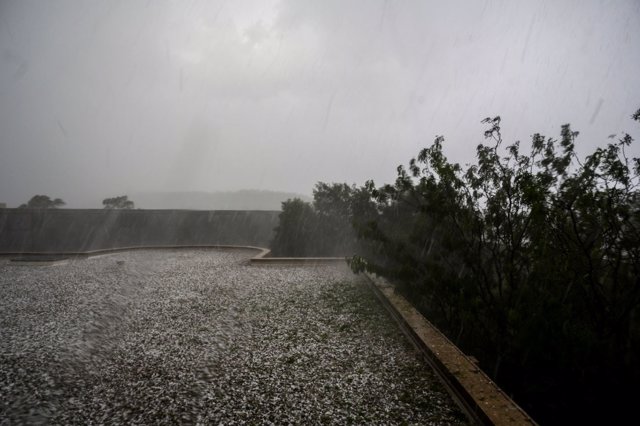 Storms in southeastern Australia leave hail in Canberra – GETTY
CANBERRA, 20 Jan. (DPA / EP) –
The Australian Meteorology Office has launched an alert on Monday for "severe storms" that include strong winds and hailstorms in much of New South Wales, one of the areas most affected by the fires that have swept almost 12 million hectares since September, in addition to causing the death of almost thirty people.
The Australian authorities have warned that the heavy rainfall expected for these days will also fall on the south of the state of Queensland, northeast of the island, and in many areas of Victoria, in the south, creating even the risk of more flooding, after those produced in certain areas of Melbourne this weekend.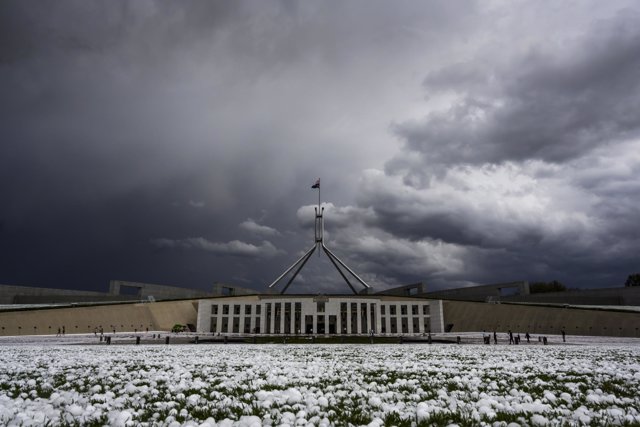 Storms in southeastern Australia leave hail in Canberra – GETTY
Rain has fallen in the three states affected by forest fires in the last week, which has provided some relief to firefighters, who have been facing the flames since January.
Waiting for new rainfall, the inhabitants of New South Wales went to bed on Sunday night under a huge dust storm that, according to the Meteorological Office, reached speeds of over 100 kilometers per hour, especially in the city of Dubbo
Meanwhile, as firefighters have been reporting in recent days, there are still 68 active fires in New South Wales, while in the state of Victoria there are 27, all of them under the "emergency" level.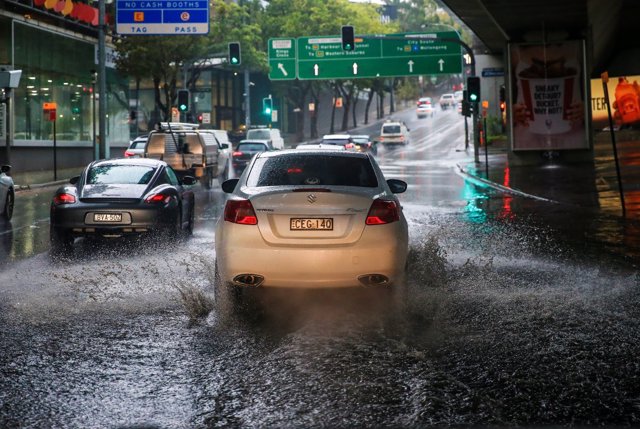 Storms in Sydney, Australia – GETTY
Australia has gone through extreme weather conditions, with forecasts that sometimes exceeded 40 degrees Celsius and winds of up to 90 kilometers per hour in many rural areas.
This has hindered the extinction of fires that have already devoured almost 12 million hectares throughout the country and have caused the death of at least 29 people, as well as damages valued at millions of euros, and the devastation of the country's biodiversity.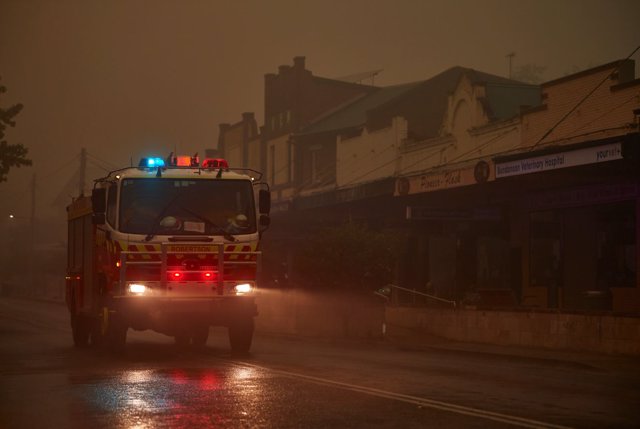 Firefighters continue to put out fires in New South Wales, Australia, amidst storms – GETTY
The fires have also destroyed almost 80 percent of the forested region known as Blue Mountains, a World Heritage listed area, located in New South Wales, the state most affected by fire.
The impact of forest fires on tourism in Australia could cause losses worth up to 3 billion euros in the sector by the end of 2020, according to a report by the Australian Tourism and Export Council.