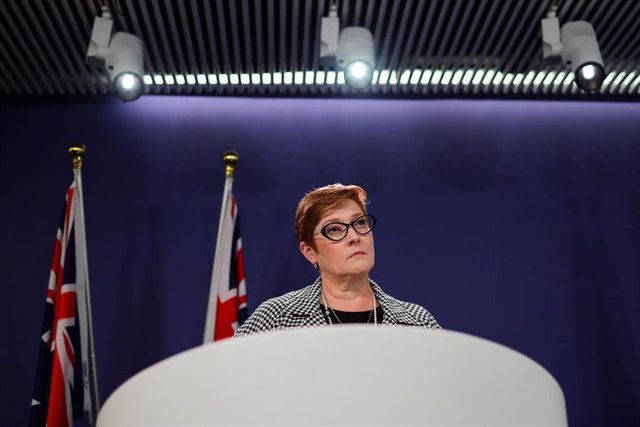 Marise Payne – Paul Braven / AAP / dpa – Archive
SYDNEY, Dec. 2 (Reuters / EP) –
Australian Foreign Minister Marise Payne has accused Chinese authorities on Sunday of subjecting Yang Hengjun, an Australian writer of Chinese origin who is detained in the Asian giant, to "unacceptable" conditions.
Yang, who was born in China, was arrested for alleged espionage at a time of growing tensions between Australia and China after the Chinese technology company Huawei was prevented from participating in 2018 in the 5G telephone network implementation project.
According to the Australian Government, Yang, a former diplomat and now a journalist and blogger, is chained and is undergoing daily interrogations. Espionage crimes can carry the death penalty in China.
"The circumstances of his detention include a growing isolation from the outside world, the restriction of his communications with family and friends and the submission to daily interrogations in which he remains chained," Payne said in a statement.
"This is unacceptable," he said. Beijing, meanwhile, has asked Canberra to refrain from "meddling."
Yang, 53, whose legal name is Yang Jun, was arrested in January in China when he was waiting to catch a flight to Shanghai after arriving from New York. Although in his last texts he had avoided referring to Chinese politics, Yang became famous in the 2000s when he was nicknamed the "seller of democracy."
Earlier, Payne said that Australia had been pressing China for months to find a solution in this regard and said he had written twice to his Chinese counterpart, Wang Yi, to ask that Yang have access to his lawyers, which did not happen.