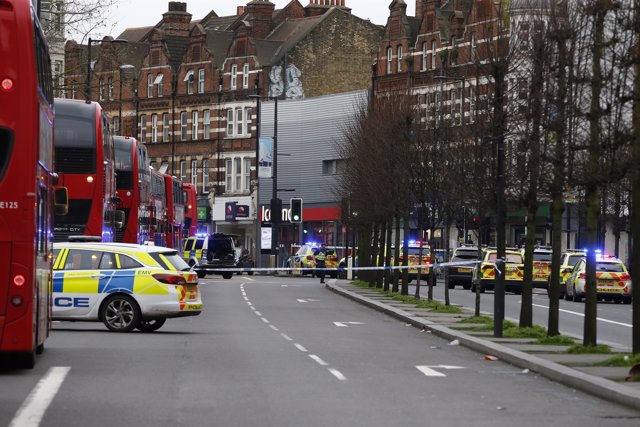 Stabbing in London in a "terrorist attack" – GETTY
LONDON, 2 Feb. –
At least two people have been injured, with a reserved prognosis, for a stabbing perpetrated this Sunday in a municipality in London, in an incident that the Metropolitan Police of the British capital has described as a "terrorist attack."
At least two wounded in London by an apu ñ alamiento classified as "terrorist attack"
The incident has occurred in the district of Streatham and police officers have shot dead an individual, as reported by the London Metropolitan Police on his Twitter account, without giving more details.
"The circumstances (of the event) are being evaluated; the incident has been declared a (act) terrorist," security forces have reported.
"We believe that there are two people injured, we are waiting for an update on their status. The crime scene is completely controlled," said the Police.
Both British Prime Minister Boris Johnson and the Mayor of London, Sadiq Khan, have been informed of the attack. "The terrorists seek to divide us and destroy our way of life. Here, in London, we will never let them succeed," Khan said in a statement.