At least two killed in a shooting in a US military base in Hawaii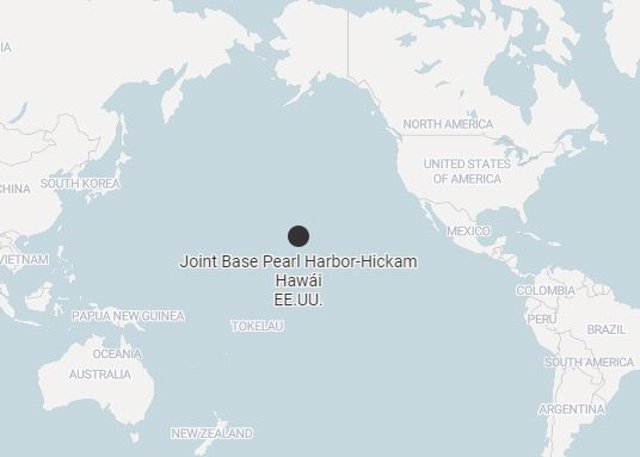 Map of the US military base of 'Pearl Harbor-Hickam' in Hawaii – EUROPAPRESS
MADRID, Dec. 5 (EUROPE PRESS) –
At least two people have died and a third have been injured on Wednesday in a shooting in the US military base of 'Pearl Harbor-Hickam' in Hawaii.
According to information from the NBC television network, the base had been cordoned off after the security forces recorded an incident at 14.30 (local time).
The author of the shooting, who has also died after shooting himself, has been identified as an American sailor. The base is used by both the Air Force and the Navy and is located 13 kilometers from Honolulu, the capital of Hawaii.
"The security members of the base are investigating what happened. The names of the victims will not be revealed until a family member is notified," said the base in his Twitter account. "Now we can confirm that two of the injured have died and that the other is in stable condition at a local hospital," he said.
The incident occurred only three days before the anniversary date of the attack carried out in 1941 by Japan and marked the entry of the United States into World War II.