At least twelve dead and 230 wounded in the last three days of social protests in Iraq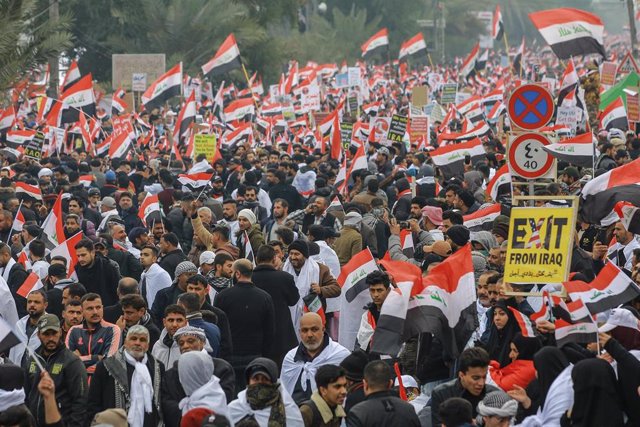 Demonstration in Iraq – Ameer Al Mohammedaw / dpa
MADRID, Jan. 26 (EUROPE PRESS) –
At least twelve people have died and 230 more have been injured during the last three days of clashes between security forces and protesters amid the wave of social protests that have shaken the country for weeks, according to data from the Iraqi Independent High Commission for human rights.
Nine protesters have died in the capital, Baghdad, and three more in the city of Nasiriyah, in the south of the country, according to a statement from this body collected by the CNN television network.
On Saturday, security forces have used tear gas and real bullets to disperse hundreds of protesters in Al Jalani Square in Baghdad, according to activists, despite the fact that on Friday the influential cleric Muqtada al Sadr announced that he is withdrawing his support for the protests , so hundreds of his supporters left the Tahrir Square in Baghdad, epicenter of the demonstrations.
There have also been intense clashes in the city of Basra, in the south of the country, where dozens of stores erected by protesters were razed by security forces. There would have been at least six wounded, according to sources from the activists themselves.
"The lack of accountability and the lack of decision are not worthy of Iraqi hopes, bravely expressed for four months now," the UN special repressive for Iraq, Jeanine Hennis-Plasschaert, said on Saturday. "The steps taken so far will be hollow if they are not completed while the dead and wounded continue to increase. People must be served and protected, not violently repressed," he added.
More than 600 people have died since protests against corruption and the current political system began last October, according to data from the High Commission and Amnesty International, who denounce the use of real ammunition against protesters.