At least twelve arrested during protests against the completion of the University Selection Test in Chile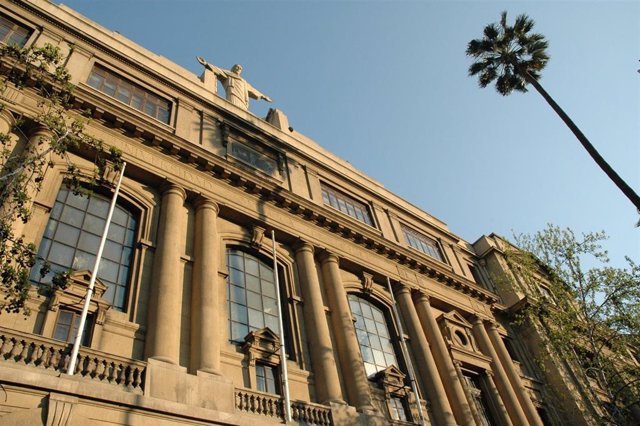 The Pontifical Catholic University of Chile. – WIKIMEDIA – Archive
Students and teachers take the "sexist" and "classist" exam and ensure that it increases inequalities
MADRID, Jan. 7 (EUROPE PRESS) –
At least twelve people have been arrested on Tuesday in Chile during the second day of protests against the completion of the University Selection Test (PSU), an evaluation that many students and teachers call "sexist" and "classist".
In the town of Pucón seven people have been arrested, while in Chillán a young man has been arrested for allegedly trying to steal a test model, as reported by the local newspaper 'La Tercera'.
These arrests are added to those recorded during the last hours at the Fernando de Aragón College, in Puente Alto. There have been arrested four people, all of them of legal age, for trying to occupy a building in the hours before the exam.
The demonstration day on Tuesday, the last day of the event, has led to the suspension of the test in several parts of the country.
As explained by General Carabineros Carlos González, in Pucón seven people were arrested while trying to enter "violently" from the courtyard of a home in an academic campus.
Throughout this week at least 160 educational centers have been occupied in several locations in the country, such as in Santiago, Puerto Montt and Valparaíso, among others.
The Coordinating Assembly of Secondary Students of Chile (Aces) and the National Coordinator of Secondary Students (Cones) continue to reject the form of evaluation proposed by the Government when considering that it increases inequalities in the education sector. Almost 300,000 students were summoned to the exam.
For his part, the vice president of the Council of Rectors (Cruch), Aldo Valle, has called to remain calm and has ratified his entity's commitment to guarantee "equal conditions" for applicants to access the level of university education.