At least three dead during protests against the rise of the subway in Santiago, Chile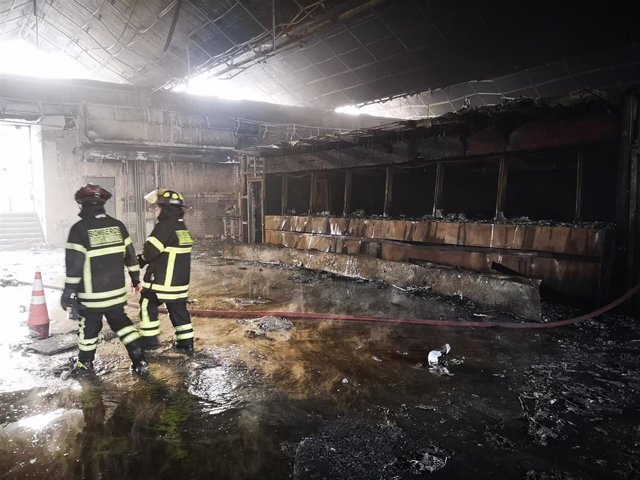 Firefighters in a fire during protests in Santiago, Chile – AGENCIA UNO
MADRID, Oct. 20 (EUROPE PRESS) –
At least three people have died in the fire of a supermarket in the San Bernardo neighborhood of Santiago de Chile in the context of the protests initiated following the rise in the price of the subway.
"We regret to report that due to the fire in the supermarket Leader of Lo Blanco with Ochagavía, two people died. Firefighters. Municipality, Central Ambulance, Police work in the place," said the Mayor's Office of Santiago on his Facebook page.
"We are not clear about the context: if they were people who were altering public order or were working," said Mayor Karla Rubilar in statements collected by Radio Cooperativa.
Shortly after Rubilar herself raised the number of fatalities to three. "We have to regret very recent information that has come to us … Unfortunately, we have three deaths in this fire and it hurts us a lot," Rubilar explained.
Rubilar has indicated that "at the entrance of Carabineros personnel, Firemen (to the wrecked precinct), two calcined bodies and another person (alive, but) would have been found in very poor condition, who was transferred to a hospital and, unfortunately, also died ".
In addition, there could be a fourth victim. "We have information, from witnesses, that there could be a fourth victim, but I cannot confirm it. Firefighters are doing search and rescue work, about extinguishing the flames," said Fire Commander Luis Reyes.
The deceased are "two female and one male, who apparently would not be supermarket workers. When Bomberos arrived, the supermarket was looting it," Reyes said.
Subsequently, the Walmart company, owner of Leader, has confirmed in a statement released by Chilevisión that the deceased are not supermarket workers.
Defense Minister Alberto Espina has warned that "we are living very high levels of crime, looting and looting," so he has ordered the contingent responsible for ensuring security during curfew to be increased to 1,500 soldiers. "The military is covering the 136 Metro stations and 43 critical infrastructure facilities," he said.
San Bernardo is one of the municipalities of the Metropolitan Region that are under a state of exception and curfew within the framework of peaceful protests and acts of vandalism that began in Santiago and have spread to the rest of Chile. This is the first information about deaths in the more than 30 hours of disorders registered in the Andean country.