At least six killed in a shooting in a hospital in the northeast of the Czech Republic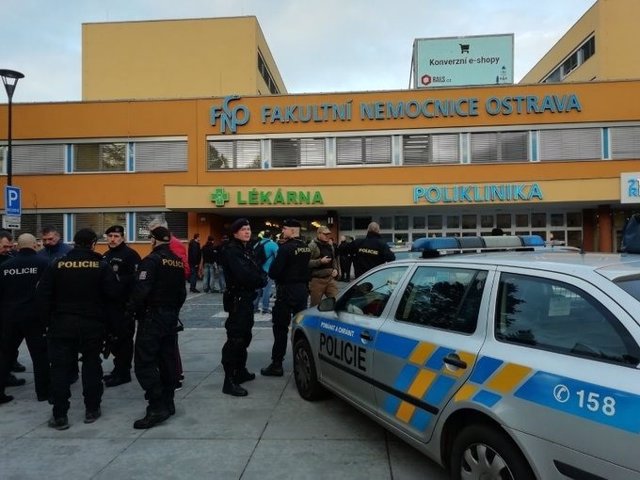 Police officers at the University Hospital of Ostrava, where there was a shooting on Tuesday – CZECH REPUBLIC POLICE
The police disseminate the image of the alleged author of the shooting and ask for citizen collaboration to find him
At least six people have died as a result of a shooting on Tuesday inside a university hospital in the city of Ostrava, in the northeast of the Czech Republic, according to local authorities.
From its official Twitter account, the Czech Police has disseminated an image of the alleged author of the shooting, in which you can see a short-haired man dressed in a red jacket, and has asked for citizen collaboration to find him, at time that has called for the "maximum caution".
In a subsequent message, the Police have said that they are strengthening security measures in other parts of the country, without specifying in what areas, and has asked Czech citizens for "patience and consideration" at the moment.
The governor of the Moravian-Silesian region, Ivo Vondrak, has raised the balance by shooting six fatalities. The previous balance provided by the Police was four dead and two seriously injured.
Czech Interior Minister Jan Hamacek has confirmed the shooting at the university hospital in Ostrava and said there are several fatalities. "Agents from the Regional Directorate of the Regional Police of the Region are being intervened at the scene and troops from the Rapid Deployment Department and a helicopter were also sent," he explained.