A member of the Afghan security forces keeps watch at the site of a suicide blast in Kabul, Afghanistan – REUTERS / OMAR SOBHANI
MADRID, Nov. 13 (EUROPE PRESS) –
At least seven people have died and seven others have been injured by an explosion recorded early Wednesday near the Afghan Interior Ministry and the Kabul International Airport, the capital of the country, according to Ministry spokesman Nasrat Rahimi.
At least seven killed by the explosion of a car bomb in Kabul near the Interior Ministry
Rahimi has confirmed that the explosion of a car bomb has occurred in the neighborhood of Qasaba at around 7.25 (local time) and stressed that "soon" will offer more details, according to the Afghan chain Tolo News. In the area of ​​the incident is a Department for the fight against narcotics and the bases of several NGOs.
The detonation has also affected several vehicles that were in the area and the victims have been transported in ambulances.
So far no group has assumed responsibility for the attack.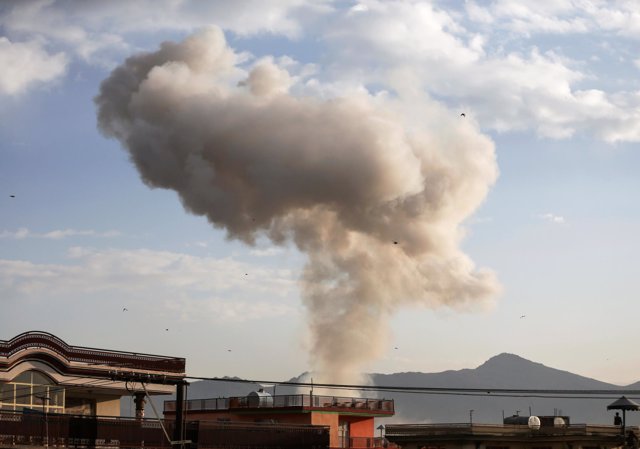 Smoke rise after a suicide bomb blast in Kabul, Afghanistan – REUTERS / Omar Sobhani